Keeping Up With Summer's It Girls
In case you missed them, here are the top It girl stories of the week.
---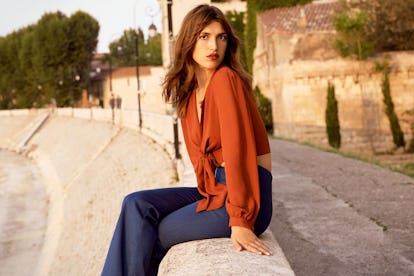 Jeanne Damas's 7 Easy Pieces The Parisian It girl talks about her design debut.
Lou Doillon's Bohemian Chic How to get the It girl look in 10 perfect pieces.
Lola Kirke's First Blush The up-and-coming actress talks about her new role in Mistress America.
Live Like Suki Waterhouse 10 pieces to get the London It-girl's look.
Emily Ratajkowski Covers Up with Thigh-High Boots The actress wore black-and-white in London.
Lola Kirke's Inborn Style With a rock star dad, a vintage expert mom, and two notoriously stylish sisters, it's no wonder Lola Kirke has killer personal style. See the "Mistress America" star's best recent looks here.
Stella Maxwell Shines in London The model oozed glamour.
The Perfect Pair Bianca Brandolini d'Adda teams with Sergio Rossi on a shoe collection.