It's Gosha's World, We Just Live In It
Lo Bosworth, feminine hygiene guru, on life beyond 'The Hills'; Bob Dylan claims the Nobel Prize for Literature; and after 15 years, Ruth Negga is finally breaking out.
---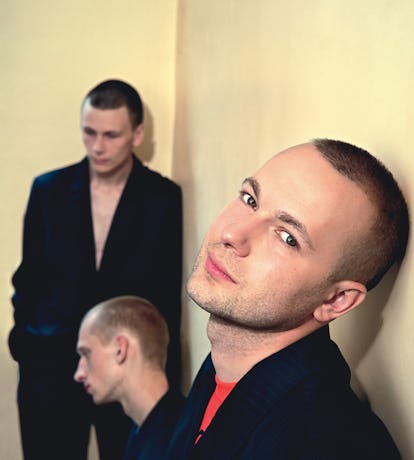 Portrait by Collier Schorr
Bosworth, Lo Six years post-reality television, the star of The Hills is taking on a new role: feminine hygiene guru.
Dylan, Bob The first American to win the Nobel Prize for Literature since Toni Morrison took home the award in 1993.
Negga, Ruth The Ethiopian-Irish actress has been performing professionally for 15 years, on screen and stage — but this year, with Oscar contender Loving hitting theaters and the AMC hit Preacher, she's poised to finally break out.
Parker, Mike The CEO of Nike is celebrating his 10-year anniversary at the helm — and his 37th year at various levels of the athleticwear company. The best revelation from this interview? Alexander McQueen was a sneakerhead.
Rubchinskiy, Gosha Making clothes filled with Soviet nostalgia for a capitalist era.
Trump, Donald The New York Times published the accounts of two women who say Donald Trump made non-consensual sexual advances on them, prompting more reports pouring out on social media and beyond.
Wainwright, Marcus The Rag & Bone founder and CEO just launched a line of eight fragrances — and he's already obsessing over the candles to follow.