Jake Gyllenhaal Might Play a Villain in the Spider-Man: Homecoming Sequel
The actor is reportedly in talks to join the Marvel universe as Mysterio, an evil special-effects technician.
---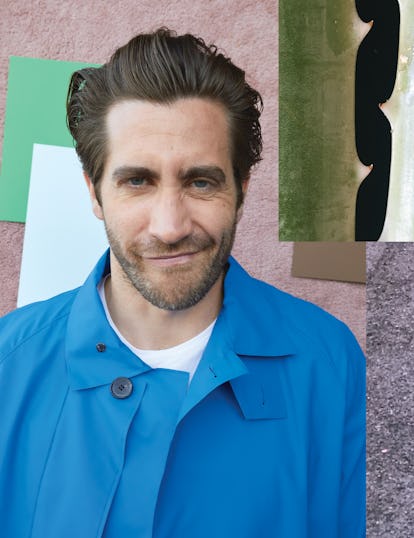 Photographs by Juergen Teller; Styled by Edward Enninful
Jake Gyllenhaal may be the next A-list Hollywood actor to snag a piece of the Marvel pie. While most production updates surrounding the Marvel Universe post–Avengers: Infinity War have been kept a secret, according to The Hollywood Reporter, the actor may be preparing to enter the Marvel Cinematic Universe as a villain in the upcoming Spider-Man: Homecoming movie.
Funnily enough, Gyllenhaal had a brush with Marvel back in 2002, when he almost replaced an injured Tobey Maguire as Peter Parker in between films (Maguire hurt his back while filming Seabiscuit but was able to suit up as Spidey for two more films in 2004 and 2007). Now, he may get to re-enter the world of Spider-Man—but in the role of the evil Mysterio rather than as the titular wall-crawling web-slinger.
When Stan Lee and Steve Ditko introduced Mysterio to The Amazing Spider-Man comics in 1964, the villain was known as Quentin Beck, a failing stuntman who wishes to become a Hollywood actor but instead turns to a career in special effects (and villainy) instead. If Gyllenhaal takes on the role of Mysterio, he would go up against Tom Holland's Spider-Man, the high school student turned superhero who also teamed up with Iron Man, Thor, Captain America, and the rest of the Avengers in Avengers: Infinity War. Though Peter Parker is still a student in New York, he will reportedly travel the world in the sequel, and given that Mysterio might be the main villain involved in the film, Hollywood very well could be on Spider-Man's destination list.
When Gyllenhaal is not too busy studying up on the ins and outs of how to be a successful Los Angeles art critic for his upcoming Netflix film with Nightcrawler director Dan Gilroy or duking it out with Bradley Cooper as an interpretation of the composer Leonard Bernstein in The American, we can guess that he might soon be researching how to master the art of special effects, or at least practicing some illusory sleight of hand. He is a method actor, after all.
Related: Bradley Cooper and Jake Gyllenhaal Are Starring in Separate Leonard Bernstein Biopics