People in the Neighborhood
Are spotlighted in a new show at James Barron Art in Kent, Connecticut.
---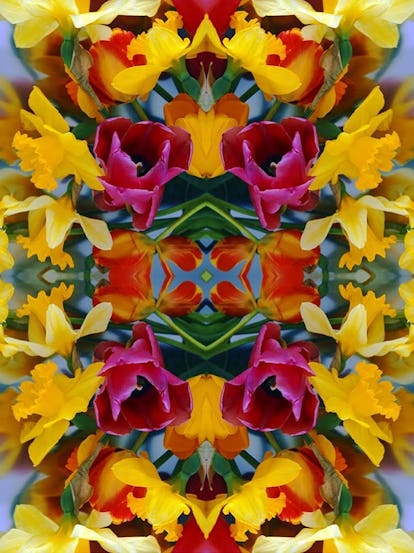 While creative types have long retreated to bucolic northwestern Connecticut to get away from the art scene, last Friday about a dozen of them—including Philip Taaffe, Todd Eberle, and James Nares—gathered to celebrate the opening of "Cornwall Bohemia" at James Barron's recently opened gallery in Kent. Barron had to look no further than his own proverbial back yard to pull together work by Cornwall denizens like Laurie Simmons, Carroll Dunham and Duncan Hannah. And while geography seemed to provide the only discernible curatorial thread, it was clear from pieces like Taaffe's "Strata Nephrodium, 2014" or Eberle's "Untitled (Cosmos: Earth), 2015" that for many of the artists who call Cornwall home (or second home as the case may be), Connecticut is a state of mind.
Photos: People in the Neighborhood
Todd Eberle, "Untitled (Cosmos: Earth), 2015."
Photo © 2015 Todd Eberle.
Laurie Simmons, "Brothers/ Aerial View," 1979.
Photo ourtesy of the artist and Salon 94, New York.
Philip Taaffe, "Strata Nephrodium," 2014.
Photo © Philip Taaffe; Courtesy of the artist and Luhring Augustine, New York.