Oh Right, There's a New Bond Film Out This Fall
Just when you realize you forgot that there was supposed to be a new James Bond movie out this year, the second 'No Time To Die' trailer reveals itself.
---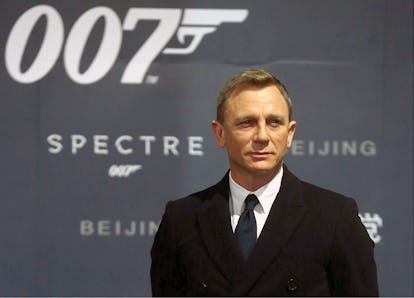 VCG
Just when you forgot all about the fact that there was supposed to be a new James Bond movie coming out this year, the franchise released the second official trailer for the film with a new release date.
No Time To Die will be in theaters on November 20, just about seven months after its initially intended release date. There's been a lot of talk about Tenet and whether or not people will be able to see it in theaters (depending on where they are located), but due to the rapidly spreading coronavirus pandemic, No Time To Die was one of the first blockbusters to be delayed at the start of the summer. But it was plagued by a host of issues before—its star Daniel Craig injured himself while filming the 25th Bond installment in Jamaica, its initial director Danny Boyle walked away from the project and was replaced by Cary Fukunaga, Phoebe Waller-Bridge was hired to punch up the seemingly dry script, and a crew member was injured during production as well.
Finally, though, after the safety protocols are being introduced to make movie theaters safer for audiences to visit, the 007 team is here to remind you that Craig's final turn as Bond will see the light of day. It will just take a few more months before you can see it on the big screen.
There is still no official casting news concerning who will replace Craig in the following Bond films, but the first trailer released last December revealed the first glimpse at the new 007, who will be played by Lashanna Lynch. Rami Malek will star as an antagonist to Bond, Léa Seydoux will reprise her role from the 2015 Bond film Spectre, and both Ana de Armas and Jeffrey Wright join the cast as well.
Related: Phoebe Waller-Bridge Isn't the First Woman To Save James Bond