Jane Fonda Forever (And Ever)
In case you missed it, Jane Fonda is the newest—and oldest—W magazine cover star. Here, the best stories of the week about the 77-year-old activist, fashion icon, and Netflix star.
---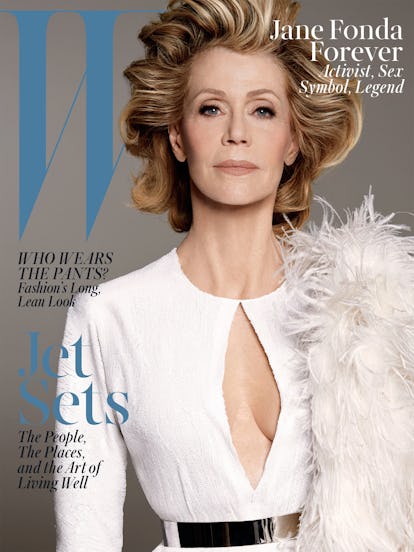 "See Jane Run… and Run and Run" The style icon, actress, and activist talks about the many men in her life in W's June/July 2015 issue. Read more.
"Jane Fonda Talks About Being a Fashion Icon" Loving Robert Redford, winning an Oscar, and more in a candid video interview. Watch here.
"Jane Fonda, Actress and Activist, Is a Style Chameleon" Whether she wants to admit it or not. Explore her best looks from her Barbarella days to that amazing Balmain jumpsuit.
"Jane Fonda Captures Cannes" At 77, the actress still has style to burn. See Fonda's best looks from the past week here.
"Jane Fonda Through the Ages" Few celebrities have tried so many beauty looks in the public spotlight as she has. Revisit the highlights here.