Not so normal: Being young Broadway star Jennifer Damiano
Nominated for 11 Tony awards, one of this year's most talked-about Broadway shows has been Next to Normal, a rock musical about, crazily enough, a suburban woman's mental illness and the havoc it wreaks on...
---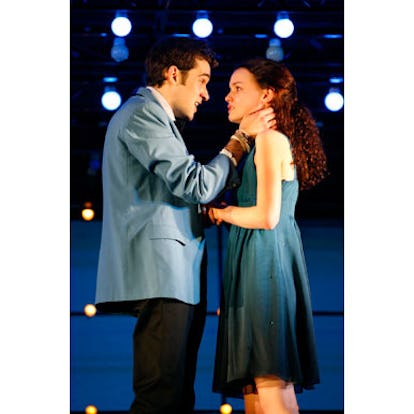 Have you ever gotten rejected for any parts you really wanted? Tons of times—but I firmly believe that if I'm supposed to get something I will, if not, I won't. I can tell you one thing—if I didn't get Natalie I would be pissed. I would see the show and think, oh my god I could have done that.
Do you relate to your character, Natalie, is any way? When I first auditioned, I was 16 and I was very much against my parents. so it was cool because Natalie is also very independent person—she's had to take care of herself for most of her life.
How was it getting nominated for the Tony? That was insane. I was so, so not expecting it. I just couldn't believe that I was taken that seriously.
Have you graduated from high school? I actually called out like a month ago to walk with my class.
What was it like balancing school and Broadway? It was very hard. I had many teachers that weren't really into helping out. I did lose some friends, but not because of jealousy or anything like that, I just sort of couldn't hang out any more. But I was fine with that. I knew that there was more in store for me than just hanging out and I was pretty determined and driven.
Do you still live at home? I moved into the city in April—I live with my understudy, Meghan, actually. She's really cool.
We heard you were dating Jonathan Wright, an actor from Spring Awakening—are you still seeing him? Oh my god. We just broke up like a week ago, so sad. How did you know that?
It's on your Wikipedia page. It's on my what?
Your Wikipedia page. Oh my god, weird! So weird. Yeah, we broke up last week, but it's good it's—God, how do I change that on my Wikipedia page? I never knew I had one.
How long were you together? Two years. We were best friends for a long time, we're fine, but we're not dating right now. Oh well.
Photos: Joan Marcus.