Jennifer Garner to Return to TV in HBO Series By Lena Dunham and Jenni Konner Called Camping
She's playing "a controlling L.A. mom."
---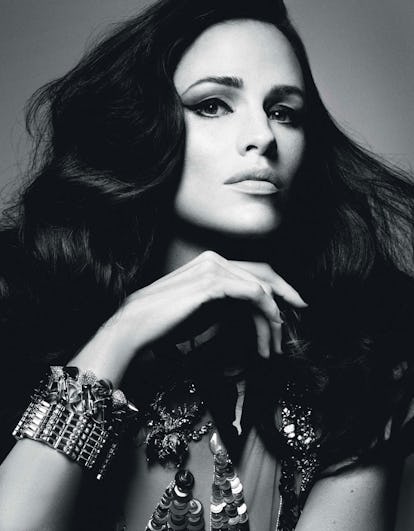 Photo by Craig McDean. W Magazine, February 2010.
Jennifer Garner has been keeping a low profile ever since her off-again, on-again divorce from Ben Affleck was finalized, but, soon, she will be back in the spotlight. Today, Garner's next role was announced: She'll be making her return to live-action TV for the first time since Alias wrapped in 2006, as the star of a new HBO comedy called Camping, which is being helped by Girls duo Lena Dunham and Jenni Konner.
If the title sounds familiar, that's because the eight-episode series is an adaptation of Julia Davis' British counterpart, which followed a group of friends heading into nature on vacation who end up butting heads. The trip revolves around one couple: Kathryn and Walt Siddell-Bauers, who is celebrating his 45th birthday. According to Dunham and Konner, as Variety reports, Kathryn, Garner's character, is "messy, tough and provocative and really really fun. We love Jennifer's restraint and comedic timing, and we can't wait for the warmth and intelligence she'll bring to our central character, Kathryn. It's truly a dream to have her first on our call sheet. Now we just have to write her some stunts." Garner's character has also been described as a "controlling L.A. mom who is far less cheerful than her Lululemons imply," as Vulture notes. Production begins this spring, according to Deadline.
Garner also has another comedy coming up: Love Simon, an adaptation of the 2015 teen novel Simon vs. the Homo Sapiens Agenda, which follows a gay high school student who is blackmailed into coming out. Garner plays Simon's mother and stars opposite Josh Duhamel as Simon's father. The film has already wrapped and is scheduled for a March release.
Back in 2010, Garner opened up to W about putting her career on hold as she raised her two daughters, 12-year-old Violet and 9-year-old Seraphina Rose, saying, "It's hard because I've taken so much time off already. But I have this internal battle between, I need to work, I need to work, I need to work and I need to be home with my kids. And the kids win."