Jennifer Lopez: Everything You Need to Know About the Singer, Actress, and Mother
Missed a piece of the story? Find the full rundown on May's cover star Jennifer Lopez here.
---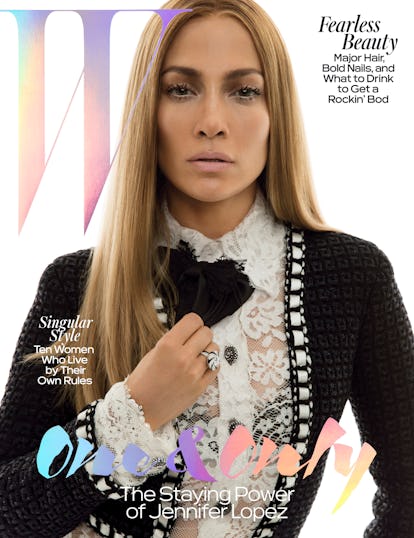 Photographer: Inez van Lamsweerde & Vinoodh Matadin Stylist: Edward Enninful
Jennifer Lopez Is Unstoppable Actor, singer, American Idol judge, red carpet darling, mother — J. Lo does it all, and she's totally unphased.
The Staying Power of Jennifer Lopez The age-defying powerhouse also gives great face. See the cover shoot here.
Forever 21: Jennifer Lopez's Antiaging Secrets Speaking of age-defying, here's the key to Jennifer Lopez's fountain of youth.
Jennifer Lopez: Style Icon From Day One Even before the notorious Versace gown at the 2000 Grammys, Jennifer Lopez was still making red carpet statements. But they've only gotten better with time — see the full evolution from 1997 to today, here.
How to Get the J-Lo Look Ten pieces to channel the "Jenny from the Block" singer's trademark daring style.
Selfies, Belfies, and Everything Between With Instagrams like these, it's no wonder Jennifer Lopez has earned more than 40 million followers.
From the Archives: Jennifer Lopez in the Bronx For her 2013 W cover, Jennifer Lopez returns to her childhood home.
Behind the Scenes with Jennifer Lopez Here's what really goes on behind a cover shoot with Jennifer Lopez.
It's No Surprise Jennifer Lopez Has Millions of Instagram Followers