Jenny Slate Opens Up About Her New Film and Dating Captain America
Plus, Maria Grazia Chiuri defines her own feminism and Kenya Kinski-Jones is a full-time model now.
---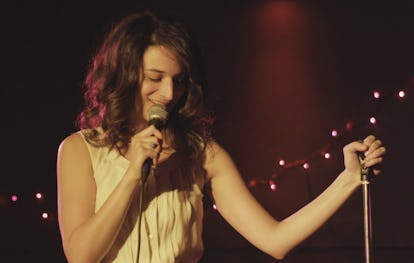 Chiuri, Maria Grazia
For Dior's artistic director, femininity is synonymous with feminism. Chiuri opens up about inheriting the house of Dior, the French and Italian ways of eating, and why she showed fencing jackets her first season — "You must fight for your ideas."
Jenner, Kendall; Kardashian, Kim
The siblings get real their theft and robbery, respectively, in a new episode of Keeping Up with the Kardashians. Here's what you might have missed.
Kinski-Jones, Kenya
The daughter of legendary music producer Quincy Jones, and half-sister of Rashida Jones, once had Olympic equestrian dreams. And while she's still forever an animal rights activist, she's found a new calling: modeling.
Gerwig, Greta
The actress, who appeared in both Jackie and 20th Century Women last year, help sounding like an old man when she talks about the internet.
Lynch, David
Got the Shepard Fairey treatment and the Obey treatment in one go: David Lynch, musician and director, partnered with the streetwear brand to produce a t-shirt with his face, illustrated by Fairey, across the front. The whole thing benefits Lynch's eponymous foundation and transcendental meditation center.
Slate, Jenny
The actress and comedienne gets candid about her breakup with Captain American Chris Evans in a new interview, where she also discusses her work with Planned Parenthood, how she hopes to maintain longevity as an actress, and what comes next. (A trip to Cabo.)
Like all of us, Greta Gerwig also cried during Moonlight: