Jessica Morgan's Beacon, New York
The Dia Art Foundation director shares her guide to the Hudson Valley city that's home to Dia: Beacon.
---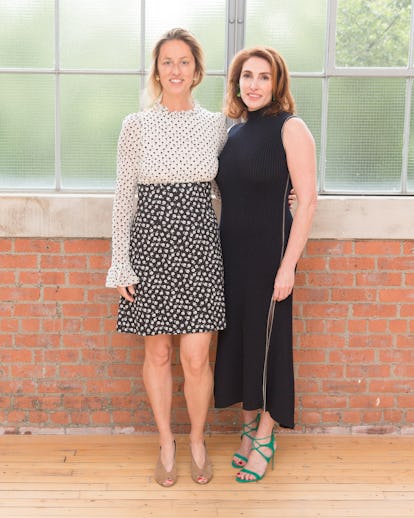 This weekend, New Yorkers like Nathalie de Gunzburg and Monique Pean traveled 60 miles north for Dia: Beacon's annual spring benefit, where they were treated to bowls of bacon and cocktails before a seated lunch, as well as views of newly installed works by Walter De Maria, Dan Flavin, and Bruce Nauman. While the museum, which is part of the larger Dia Art Foundation, has become the city's main attraction, it isn't all that Beacon has to offer, especially as more New Yorkers discover it, and artists move their studios to the area. Here, Dia's director Jessica Morgan, who previously lived in London as a curator at the Tate Modern, shares her guide to the area.
Mt. Beacon Mt. Beacon, with its spectacular views of the Hudson River, is an ideal location for a hike or bike ride. You can get all the gear you need at Peoples Bicycle on Main Street in Beacon.
Long Dock Park Long Dock Park is located adjacent to Dia:Beacon. It is a great place to walk to after visiting Dia:Beacon. I like walking to the George Trakas installation on the waterfront that Dia commissioned and I am really looking forward to Dia's upcoming commission of occasions and other occurrences hosted by Isabel Lewis that will take place in the park on Saturdays and Sundays from June 24-July 17.
Homespun The perfect place to meet people in town for casual, delicious food. The best part is the wonderful backyard garden.
Roundhouse Like Dia:Beacon, the Roundhouse honors the town's history of manufacturing. This boutique hotel used to be an old textile factory. It is a great place to put guests up or to share a meal. In the summer, the restaurant is an ideal spot for a meal because it looks over a picturesque waterfall.
Towne Crier If you are looking for a place to hear live music in Beacon, this is it.
Manitoga/The Russel Wright Design Center The area offers a lot of opportunities for experiencing the outdoors. But Manitoga is the only place where you can enjoy a great hike and experience a remarkable example of modern architecture.
Boscobel There is always something to do at Boscobel. It is the perfect setting for a picnic and watching the Hudson Valley Shakespeare Festival in the summer.
Garrison Institute It looks like it was lifted right out of a Hudson Valley Painting. It presents a wide range of programs that offer some calm from our busy lives in a beautiful setting.
Watch W's most popular videos here: