Bye Bye, Jil Sander (Again)
In case you missed it, here are the best style news stories from the week
---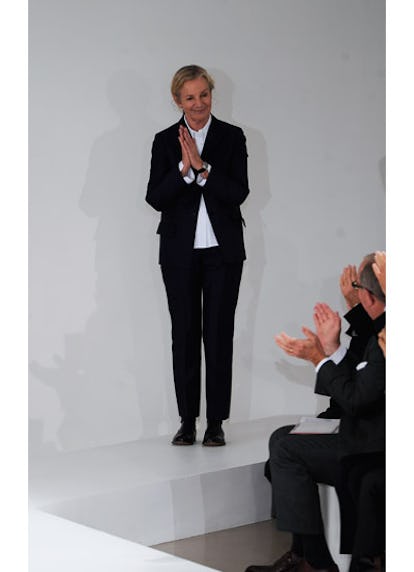 Stylist: Edward Enninful
Depp, Johnny Has unfortunately dyed his hair a shade of yellow only Nicki Minaj would call blonde; needs a trip back to the salon.
Drake Will don custom Calvin Klein exclusively during his world tour; will hopefully star in Brooke Shields-inspired ads.
Gaga, Lady Dresses like a chicken, ruffles some serious fashion feathers.
Hermès Had €400,000 worth of accessories stolen from a van in Milan while the drivers were getting breakfast. Moral of the story: don't eat and drive.
Holmes, Katie Joins the Twitter-sphere, will hopefully provide Suri fans with more Intel on her daily ensembles.
Kerr, Miranda Is now on the market, as her and husband Orlando Bloom have announced their separation.
Kimye Are officially engaged; was at a loss for what else to do in order to get a headline.
Lagerfeld, Karl Launching a capsule collection inspired by his number one muse, Choupette. Me-ow!
Love, Pamela Collaborating with Liberty United to design a jewelry line made out of recycled guns. Watch out.
Moss, Kate Got her twerk on for the one and only Paul McCartney; gives Miley a run for her money.
Middleton, Kate Upstaged baby George by wearing McQueen to his christening.
New York Passes labor law to protect child models. Good news for models both young and old.
Pharrell Revealed the secrets to perfect skin: listening to Naomi Campbell and skipping the drugstore.
Rihanna Was kicked out of a mosque in Abu Dhabi. Not because of her salacious Instagram feed.
Sander, Jil Leaves her own label. For the third time.
Urban Outfitters Won't stock a book by the blog Jezebel because of the site's incessant mocking. What goes around comes around.