DEC 7: John James Audubon
The artist's *Birds of America* goes under the hammer again.
---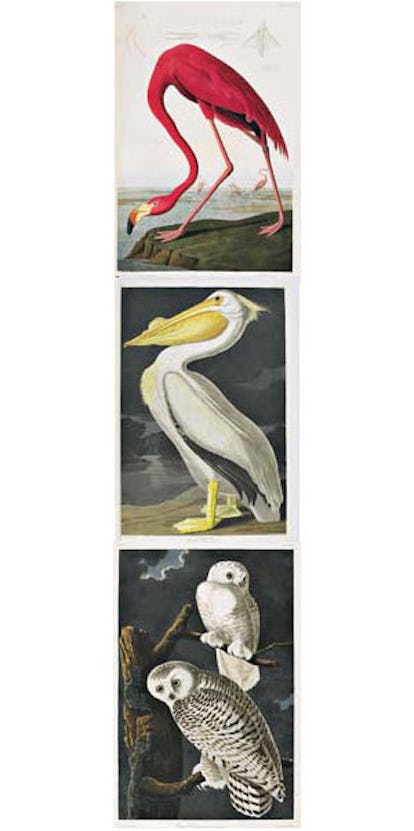 In 1820 John James Audubon set out—shotgun and sketchbook in hand—to find and draw every species of bird in America. No small feat, it took him 12 years to finish; and the result, Birds of America, a massive tome filled with 435 prints depicting some 1,000 birds, currently ranks as the world's most expensive book. Now, a decade after it sold at Christie's for $8.8 million, the classic will go under the hammer again. On December 7 Sotheby's in London will auction off another of the 119 known complete copies of the book, valued at upwards of $9.2 million. Not for the light of wallet, the sale of books, manuscripts, and drawings from the estate of Frederick, Second Lord Hesketh, also includes a copy of Shakespeare's First Folio, estimated at $2 million.
Courtesy of Sotheby's