Jordan Wolfson's Latest for David Zwirner? Your Worst Nightmare
This robot is tracking your every move.
---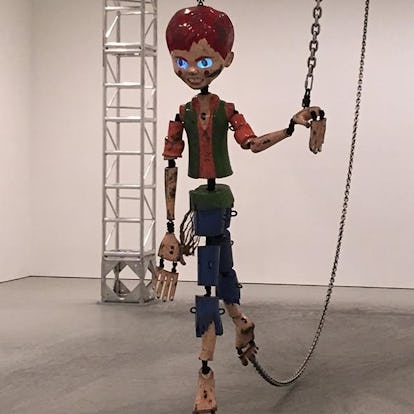 Jordan Wolfson opened his second solo show at David Zwirner this week, and just like with his first, he brought company. This time around, though, his robot isn't as alluring as 2014's voluptuous woman in vinyl thigh-highs. She's been replaced by a demonic and calculating redhead: His laser eyes are embedded with facial recognition technology that can track viewers' movements, and even their gaze. While the metal chains that drag the bot thrashing from floor to ceiling sure look painful, don't worry, it's all for a good cause: to land you a memorable Instagram.
Watch W's most popular videos here: