Julia Garner Is Red Hot In Miu Miu
The actress wore matching separates at the Miu Miu Tales New York Fashion Week party.
---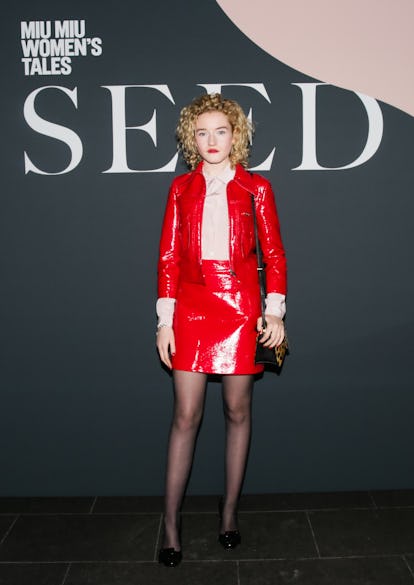 Who: Julia Garner
When: Tuesday, February 16th
Where: The Miu Miu Tales party at New York Fashion Week.
What: A patent red matching skirt and jacket set from Miu Miu.
Why: At the party, Garner confessed, "I don't really pay attention to what's in or out." Looks like that style philosophy works for her.
Model Louise Parker Captures Miu Miu Tales