Five Minutes with Julie Macklowe
The founder of luxury skincare line Vbeauté shares her beauty memories, misses and tips.
---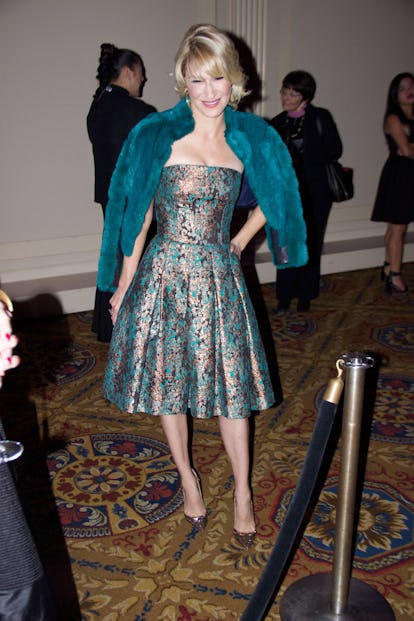 What's your 5-minute beauty routine? Vbeauté skincare anti aging trio: Undercover Agent serum, followed by Buying Time everyday crème and Eye Never eye cream. It takes about 30 seconds as I am always in a rush. I barely have time to brush my teeth and hair in the morning…and I never, ever wear any makeup on a daily basis, hence the importance of great skincare!
If you had an extra ten minutes in the morning, how would you spend it? Meditating or listening to a good audio book.
What beauty items are in your purse? Tissues, Purell, an extra dog poo bag (as I walk my dog to work each morning), a lip balm, sunglasses and a big bottle of water—and I wear a backpack not a purse.
What's your beauty peeve? Wearing too much makeup. Less is usually more.
What's your first beauty memory? My mother putting a heavy cream on her face every night that smelled so strong and my father complaining about the smell.
What was your biggest beauty blunder? The hot pink hair I did a few years ago was right up there with crazy.
Which discontinued product do you still mourn? Our original Vbeauté It Kit was discontinued, and I am still sad over it for personal and selfish reasons. I travel almost weekly, and it is a real pain not having that thing.
What are you currently obsessed with? These sheet masks that I found in Korea that are all the rage there. I love them so much I am launching a Vbeauté one with HSN this coming February.