Justin Bieber: Fashion Designer
In case you missed them, here are the top style news stories of the week.
---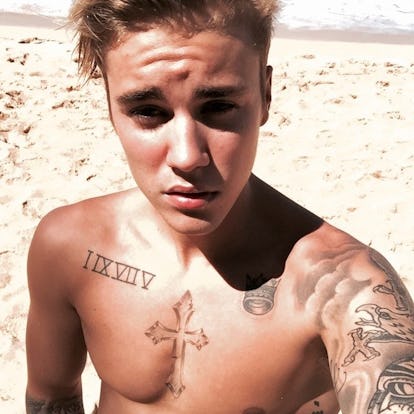 Alba, Jessica Is launching beauty through the Honest Company. Just don't compare her to Gwyneth Paltrow.
Alig, Michael The notorious promoter-turned-prisoner-turned-artist is launching a fashion line. Again, please no Paltrow comparisons. She's not interested.
Arbesser, Arthur The up-and-coming designer was named the creative director of Iceberg. Plans to have a busy season.
Bieber, Justin Wants his own fashion line, à la Michael Alig.
Ford, Tom Admits his personal style is suffering since he became a dad. Reveals that he is, in fact, human.
GAP Is shutting down one quarter of its stores. Mind the Gap gap.
Hadid, Gigi Got a kitten and a Max Mara campaign in the same week. Guess which post got more Instagram likes?
Hill, Emma The former Mulberry creative director to launch her own line: Hill & Friends. Please, be mine?
J. Crew Fired many employees, kept two tasteless ones.
Jil Sander After losing Jil Sander the person several times, is losing its CEO, as well.
Kershaw, Abbey Lee The model loved her pink hair so much she kept it—and added streaks of green.
Levine, Aaron The former Lead Men's Designer of Club Monaco is going to try to save Abercrombie & Fitch. God speed.
Lohan, Lindsay Is trying the fashion designer thing again. Bieber—pay attention. This could be you.
Rhoda, Hilary Teamed up with boyfriend Sean Avery to launch a co-ed swimwear line.
Sternberg, Scott Confirms that Band of Outsiders is closing with an Instagram post. Received less likes than Gigi's kitten.
Swift, Taylor Had lunch with Selena Gomez. Wore a harness.
Theron, Charlize Broke up with Sean Penn after a year and a half of dating. Sorry, guys.