Kaia Gerber Lands Her First Beauty Contract, Proving It's Really Her Year
Meet the new face of Marc Jacobs Beauty.
---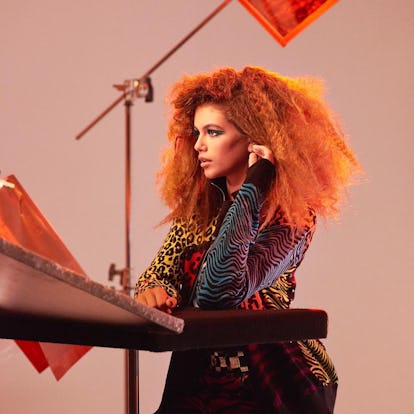 @marcbeauty
Avedon, Richard Legendary fashion photographer (and part-time filmmaker) whose intimate campaigns with models and actors like Lauren Hutton, Anjelica Huston, and Catherine Deneuve are on display in "Richard Avedon — Moving Image" in Manhattan's Cadillac Space.
Ceremony, Opening Humberto Leon and Carol Kim announced the latest in a long line of collaborations: They've signed on to revived Esprit in a 40-piece capsule collection, which hit stores Wednesday.
Crawford, Cindy Just one of Tom Ford's beautiful friends who showed up for his return to New York Fashion Week. And she let us get ready with her.
Ferragamo, Salvatore The storied Italian brand — which first made its name in footwear — has hired red carpet favorite shoe designer Paul Andrew to head up its footwear division.
Gerber, Kaia The new face of Marc Jacobs Beauty, because Cindy Crawford's 15-year-old daughter can't lose this year.
Henson, Taraji P. Star of Empire, endowed with some of the best brows on television, and new Mac Cosmetics collaborator.
Jacobs, Marc Speaking of Marc Jacobs, the designer became the first to cover Billboard magazine, on which he appears with Annie Clark of St. Vincent — his Fall 2016 campaign featured an eclectic roster of musicians, so now he seems to have fully bridged the fashion-music divide.
School, Public Maxwell Osborne and Dao-Yi Chow are the poster kids of New York cool. And amid a turbulent time for DKNY, they'll present their third collection as creative directors of the brand Donna Karan built.
Vetements How did the 17 brands that collaborated with Demna Gvasalia on his last show fare in the aftermath?
See W's most popular videos: