Kanye West May Be Coming for Kylie Jenner's Cosmetics Throne
Or, more precisely, Donda is coming. Plus, Karl Lagerfeld has some words for Meryl Streep (and she for him), and Giorgio Armani hits the club.
---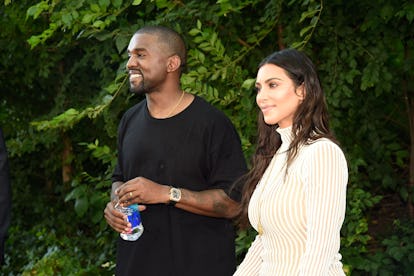 Kevin Mazur
Beyoncé No longer performing at Coachella. Not that we can blame her, pregnant with twins and all. See you in 2018.
Armani, Giorgio At 82, Giorgio Armani is revitalizing Milan's nightclub scene. His new club, Armani/Privé, a members-only affair that opened in November and has just a few hundred members, has featured performers like Róisín Murphy and Mia Moretti. But perhaps its biggest selling point? It's a nightclub minus all the sweatiness.
Hedges, Lucas Now nominated for Best Supporting Actor for his role in Manchester by the Sea, Lucas Hedges's work in the Kenneth Lonergan wasn't always a sure thing. In fact, he had to audition five or six times before even landing the part.
Streep, Meryl According to WWD, the Oscar nominee had her eye on a Chanel couture gown with a few adjustments, but after Karl Lagerfeld's team had starting tailoring it to her wishes, she found a better offer. That is: someone willing to pay her to wear his or her design. Lagerfeld responded, saltily, "A genius actress, but cheapness also, no?" But then, Streep's team struck back, telling the Hollywood Reporter Lagerfeld's side of the story is completely untrue. The plot thickens.
West, Kanye Watch out, Kardashians. Kanye West is staking a claim to the beauty industry. Donda Cosmetics may be coming.
See W's most popular videos: