Kanye West Wages Twitter War, Skinny Jeans Win
In case you missed them, here are the top style stories of the week.
---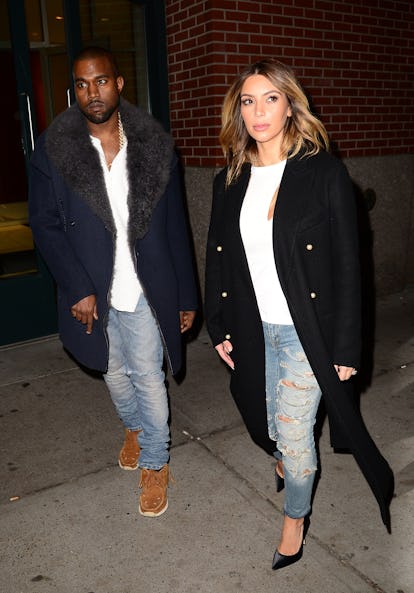 Balmain Launches a children's line, which includes a $5,950 dress. Perfect for North West.
Barbie Now has three new body types: petite, tall, and curvy, as well as seven new skin tones, 22 eye colors, and 24 hairstyles. In other words, 50 shades of Barbie.
Beckham, Brooklyn Will photograph Burberry's ad campaign. A win for artsy high-schoolers.
Deacon, Giles Leaves behind his ready-to-wear collection in order to focus on couture. The opposite direction of most.
Hadid, Gigi Stars in Zayne Malik's first solo music video, making it even harder to believe they're just "friends."
Hilfiger, Tommy Will have an Instagram "pit" at it's New York Fashion Week show, so now bloggers won't block your view.
Jenner, Kris Launched her own jewelry line for cool moms everywhere.
Loren, Sophia Stars in Dolce & Gabbana's new campaign video; outshines Italian men, even at the age of 81.
Rihanna Releases her new album, Anti, which sounds best with $9,000 Dolce & Gabbana headphones.
West, Kanye Blasts Wiz Khalifa on Twitter, but still thinks he looks good in skinny jeans.