Karl Lagerfeld: "You're Fired"
In case you missed it, here are the top style stories of the week
---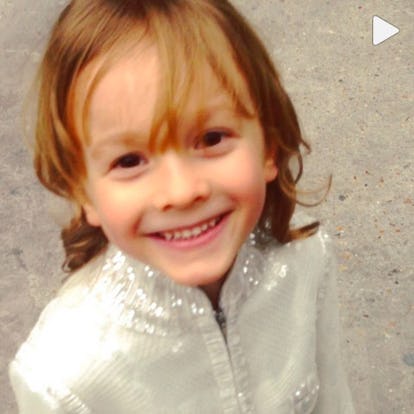 Aerie Launched a lingerie campaign featuring a retouch-free model. Proves that, unsurprisingly, models do look better than normal people in their underwear.
Cyrus, Miley Distracts from her topless-ness by wearing fake teeth. Good tactic.
Ellingson, Lindsay The blonde Victoria's Secret Angel is launching a jewelry line called Goldie Knots. Clever.
Elie Saab Made the news when a model at the designer's Spring 2014 couture show took a tumble. Jennifer Lawrence, take note.
Gaga, Lady Wore a piece of Atelier Versace right off the Spring 2014 couture runway—and will not give it back. Sorry, Donatella.
Gevinson, Tavi Reveals that she will study acting in college, even though she's no Rookie.
H&M Allowing David Beckham fans to choose the ending of the brand's Super Bowl commercial. What's wrong with using both?
Katrantzou, Mary The design goddess of symmetrical prints is teaming up with the shoe designer Gianvito Rossi. Our feet can't wait, but our wallets sure can.
Knightley, Keira Was banned from pouting by director Joe Wright. Really?
Lagerfeld, Karl Was fired from Chanel by 6-year-old model Hudson Kroenig following the brand's couture Spring 2014 show in Paris. Donald Trump, watch your back.
Preen Finally put out a children's collection. No word as to whether or not Hudson Kroenig considers it acceptable.
Rag & Bone Cast Nymphomaniac star Stacy Martin and actor Emile Hirsche in their new, fully clothed ad campaign.
Valentino Is bringing back Bjork's memorable swan dress in hopes the Icelandic singer will wear it to the Grammy Awards this year.
Van Lamsweerde, Inez The photographer teamed up with Deborah Lippmann on a nail polish named after her favorite techno song, Break4Love. Is really taking this whole personal brand thing seriously.
West, Kanye Revealed that he would have gone to Central Saint Martins if he were less famous.
Zhukova, Dasha Caused a stir when she showed a photo of herself sitting on the back of a black woman (actually a chair) on MLK day. Cropping ensued.