Karl Lagerfeld Comes to the US
In case you missed them, here are the top style news stories of the week.
---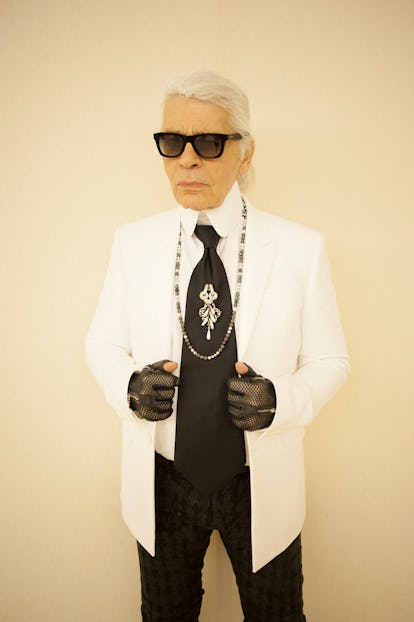 American Apparel Tries to study up on millennials with a Powerpoint presentation. Already has it wrong.
Badu, Erykah Has a bowl cut. Is still the epitome of cool.
Clark, Leith The celeb stylist announced she's designing a capsule collection for Orla Kiely, called L'Orla. What a clever portmanteau.
Cox, Laverne Will be the first trans person to become a wax model at Madame Tussaud's. Next on the list: Caitlyn Jenner.
Elbaz, Alber The Lanvin designer reveals that he hates designing in-between season collections, like Pre-Fall 2015. Fashion editors agree.
Friedman, Vanessa Breaks up with the Apple watch in an epic fashion.
Giannini, Frida The former Gucci girl got married in Valentino.
Lagerfeld, Karl The Chanel and Fendi designer plans to open a US flagship store. It's about time.
Lowe, Rob The actor apparently launched a skincare line. Also, about time.
Madame Carven The legendary French fashion designer passed away at 105.
Middleton, Pippa Designed a scarf for charity. Why not?
Paltrow, Gwyneth Is sick of being compared to Blake Lively. Knows her hair is nowhere near as voluminous.
Parker, Sarah Jessica Is the new face—and legs—of Jordache. How retro.
Perry, Katy The pixie-haired singer is the face of Jeremy Scott's new Moschino campaign.
Rihanna Wore a catwoman t-shirt to a nightclub—and that's it. Because she's Rihanna.
Sikhounmuong, Somsack The Madewell designer is taking over at J. Crew women's wear. Nice one, Jenna.
West, North May have a baby brother, according to a mysterious source.