The Next Kate Moss?
In case you missed them, here are the top style stories from the week.
---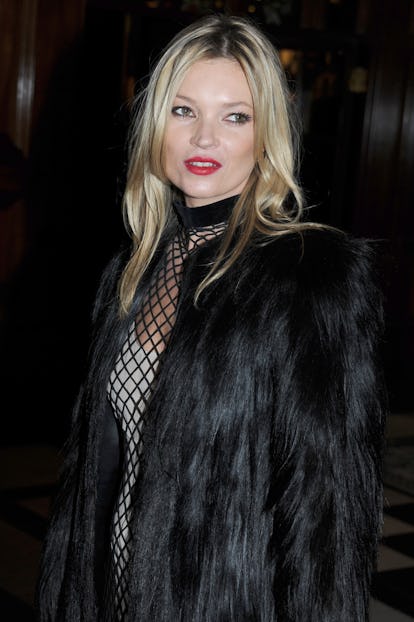 Adler, Jonathan The home design maven launched a bath and body collection; hopefully will not inspire Windex to do the same.
Baldwin, Ireland Lands her first magazine cover: Modern Luxury's Beach. Jack Donaghy would approve.
Coach Taps former Loewe designer Stuart Vevers to replace Reed Krakoff; fills some very large, stylish shoes (and coordinating handbags).
DOMA Struck down by the Supreme Court; inspires Anna Wintour to write her first tweet.
Hutton, Lauren Lands campaign for Lucky Brand; takes a step down from her last gig as muse of The Row.
J. Crew Launches unisex hair care line; makes achieving that Jenna Lyons look that much easier.
Jondeau, Sebastien Karl Lagerfeld's bodyguard will appear in the designer's fall advertising campaign; cue "The Bodyguard," now.
Moss, Kate Better watch out for her body double, Natalie Morris, whose career appears to be on the rapid rise.
Net-a-Porter Postpones plans to launch a glossy magazine; leaves fans with only their shiny computer screens, full shopping carts, and dreams of a bright tomorrow.
Preen Debuting children's clothes just in time for Kate Middleton and Prince William's spawn.
Rihanna Visits Coco Chanel's apartment; wears bunny ears. No big deal.
Rodriguez, Narciso Wed his long-time boyfriend Thomas Tolan; inspired Jessica Alba to hashtag her livetweets with #truelove.
Stern, Bert The legendary photographer, best known for his iconic images of Marilyn Monroe, passed away at age 83.
Streaker Surprises guests at Dolce & Gabbana's menswear show, as if the Italian designers haven't had a rough enough month already.
Turlington, Christy Lands a Prada campaign; still killing it at 44.
Upton, Kate On the cover of Vogue Brasil, could teach Ireland Baldwin a thing or two.
Von Furstenberg, Diane Opens up her first accessories-only shop; delights shoppers who found it too difficult to comb through the plethora of goods in her Meatpacking District store.