Kathryn Andrews: Resurrecting Readymades
The Los Angeles-based artist finds inspiration in the contradictions of everyday.
---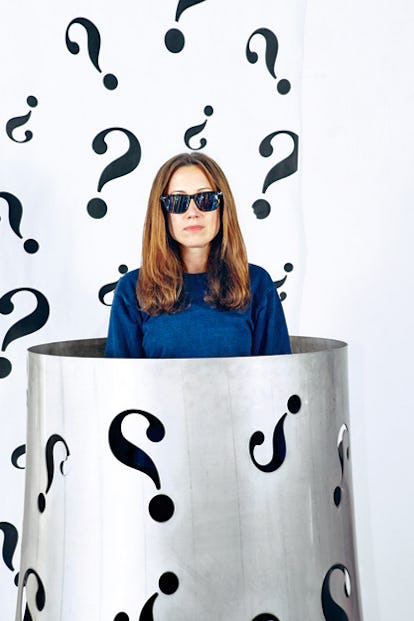 Kathryn Andrews gets some of her best ideas driving around Los Angeles, where the visual contradictions she sees every day find their way into her art. Andrews, 41, who is originally from Mobile, Alabama, is known for the commonplace objects she fabricates from highly polished and painted metal, into which she incorporates inexpensive or borrowed finds, including rented Hollywood props. Her chrome-plate objects—from security windows to cages—call to mind Duchamp readymades and Jeff Koons's metallic sculptures. She thrives on discordant visual combinations: In January 23 (2010), now in the Rubell Family Collection, cheap balloons droop from a wall-mounted chromed steel gate. The result is funny, startling, and, yes, a little unnerving.