A Strong Reaction
The documentary "Fed Up" was honored at React to Film's annual fundraiser.
---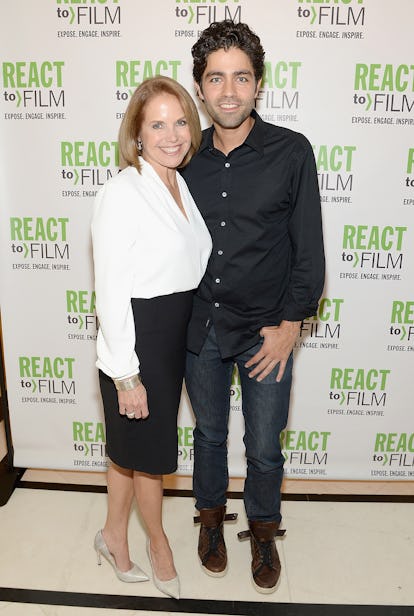 What: React to Film's awards ceremony and fundraiser. The non-profit fosters civic engagement through educational programs focused on socially minded filmmaking.
Where: In a particularly capacious private residence on the Upper East Side with room for a mini stage, silent auction stations and even a tequila bar overlooking an intimate backyard—on the second floor.
When: Wednesday, May 1st
Who: Hosts (but not homeowners) and RTF president and chairmen, respectively, Coralie Charriol Paul and Dennis Paul; the evening's honorees Katie Couric, Laurie David and Stephanie Soechtig; actor Adrian Grenier; a smattering of beautiful women like actress Maggie Q and model Valentina Zelyaeva, and a far greater smattering of suited gents.
Why: Couric, David and Soechtig were toasted for their forthcoming documentary, "Fed Up," which focuses on the government and food industry's responsibility for and participation in the current health epidemic, including obesity, which plagues the United States. On a side note, Couric was ready to move into the aforementioned palatial residence. "If you ever need a house-sitter…" she joked.
Photos: A Strong Reaction
Katie Couric and Adrien Grenier. Courtesy of Getty Images.
Dennis Paul and Valentina Zelyaeva. Courtesy of Getty Images.
Stephanie Soechtig. Courtesy of Getty Images.
Maggie Q and Coralie Charriol Paul. Courtesy of Getty Images.