Do Youtube Stars Grow Up? And Other Pressing Questions
Are Kendall Jenner and A$AP Rocky really dating? What's going on at Sotheby's?
---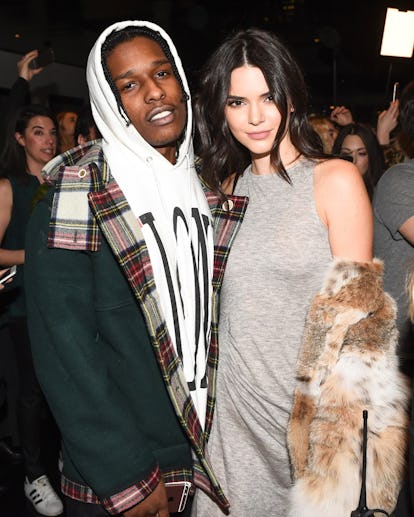 Billy Farrell/BFA.com
Blasberg, Derek CNN fashion news host, Vanity Fair correspondent, Gagosian Gallery staff member, professional celebrity hobnobber — this New York profile examines how, exactly, Derek Blasberg became Derek Blasberg.
Brant, Jr., Peter The Brant brothers could be doing their community service at the same time — days after Harry Brant was arrested for refusing to pay a minor cab fare, brother Peter, Jr., has been sentenced to 25 days' community service.
Bouchard, Eugenie The 42nd-ranked tennis player at the Olympics was ousted in the second round — and a Canadian commentator decided to point a finger at her (healthy, totally normal) interested in beauty and fashion.
Eight, Ocean's The upcoming Ocean's Eleven spinoff has a cast: Anne Hathaway, Rihanna, actor and rapper Awkwafina, Helena Bonham Carter, Cate Blanchett, Mindy Kaling, and Sandra Bullock have all signed on to the production. And: Cue Ghostbusters-level outrage.
Jenner, Kendall Landed on the cover of Vogue's September issue, subject of a new profile detailing how she managed to transcend Keeping Up with the Kardashians. Also, reportedly dating A$AP Rocky. We're still dubious.
Sotheby's The auction house has had a turbulent year. So what's really going on behind the auction podium?
Steele, Amanda From beauty vlogger to IMG signee — can a Youtube star really grow up?
Weitzman, Stuart The shoe designer stepped down as creative director of his eponymous label Tuesday, but that doesn't mean his designs will be any less of a presence on the red carpet. He clears the way for former Loewe leather goods design director Giovanni Morelli to take up the mantle.
Watch W's most popular videos here: