Kendall Jenner and Her New Boyfriend Are "Official," According to an Anonymous Source
"They're legit. They're a full-on couple."
---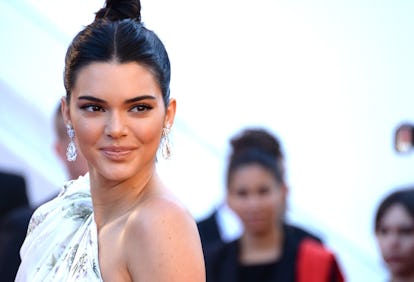 Photo: Anthony Harvey/FilmMagic
Just a week after Kendall Jenner was spotted sitting court side at the Clippers vs. Lakers basketball game, supporting her rumored beau Blake Griffin, a power forward for the Clippers, Us Weekly is confirming the relationship. They are officially an item — or, at least, as official as something can be when it's confirmed by anonymous sources.
"They're legit. They're a full-on couple," the source told Us. "Kendall has been going to a lot of his games and they have been enjoying time at home when Blake is in town. They're good."
The two have been spotted out on multiple occasions before, always looking smiley and cuddly. Recently, the pair took a trip to Universal Studios Halloween Horror Nights in Hollywood with Kylie Jenner and her boyfriend Travis Scott. At that point, a source told People that "[Kendall] thinks [Blake] is dorky and funny, but also cool and sexy — he has a certain attractive 'swagger,'" and that "they are seeing each other more, and Blake is doing everything in his power to make Kendall his girlfriend."
There were also several restaurant dates between the two as well as an outing to catch It and they were even spotted at a concert. But this is the first time that someone close to the couple has said that they're more than just hanging out.
Previously, Jenner was linked to A$AP Rocky, but the supermodel also never officially confirmed that pairing. It's unsurprising considering she previously told Harper's Bazaar she prefers to stay tight-lipped about her personal life (as is her right). "If I'm not fully, fully in it with someone, why would I make it public to everyone else?" she said.
Watch: Kendall Jenner Gets Real, "I'm Weird, I Love My Tits Being Out"