Kendall Jenner Is Apparently Road-Tripping Through Arizona
She and the Phoenix Suns basketball player Devin Booker have seized the open roads.
---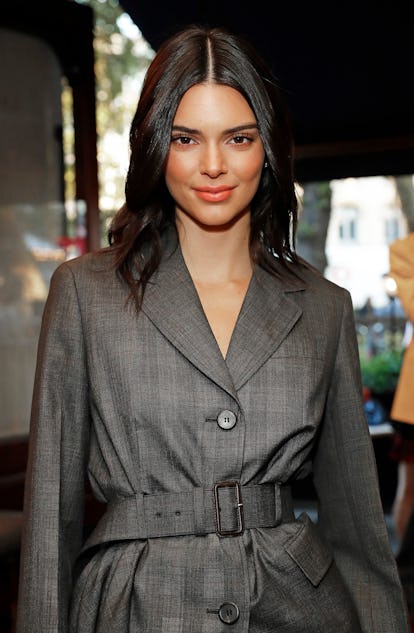 Dave Benett/Getty Images
What's a model to do during a pandemic? Kaia Gerber has been fostering a puppy and tattooing herself, while Bella and an allegedly pregnant Gigi Hadid have been doing farm work in rural Pennsylvania. As for Kendall Jenner, she seems to be taking advantage of the open roads and flouting California's statewide orders to avoid people outside of one's household and stay home. On Tuesday, the 24-year-old and the Phoenix Suns basketball player Devin Booker were spotted near Sedona, Arizona, which is about an eight-hour drive from Jenner's home of Calabasas.
"They took a road trip for some much-needed air," an unnamed source told TMZ, which published a video of Jenner and Booker at a rest stop. The conspicuously tall pair—Jenner is 5'10", and Booker is 6'5"—did not go unnoticed. Voices can be heard shouting "I love you Kendall," as Booker waits outside of his Mercedes-Benz Maybach, apparently sans face mask.
Onlookers told TMZ that Jenner and Booker looked like a couple, but another unnamed source clarified that they're simply longtime friends. (In 2018, they went on a double date with Jenner's then partner Ben Simmons and Booker's then partner Jordyn Woods.)
In any case, the pair is currently sticking together. TMZ reports that Jenner and Booker "made a concentrated effort to minimize interactions with other people." Jenner has not shared any photos or videos of the road trip, but she did repost a fan account's Instagram of her wearing a face mask with a caption urging users to stay home.
Related: Kaia Gerber Found a Way to Get Her Tattoo Fix During Quarantine