Kendall Jenner Is an Instagram Star Without an Instagram; Gosha Rubchinskiy Returns to Home Turf
Today in deleting your account.
---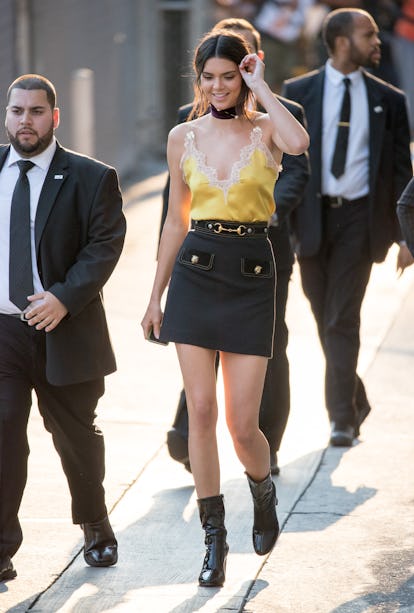 GC Images
Calmels, Fabrice Joffrey Ballet principal dancer, Guinness world record holder for tallest ballet dancer in the world, and, with Donatella Versace's blessing, ready for his close-up.
Hadid, Bella After her split from The Weeknd, the supermodel is already back to work: She just landed a spot alongside Serena Williams as a new face of Nike.
Ifill, Gwen The beloved PBS journalist and news anchor died Monday at age 61.
Jenner, Kendall Model, but Instagirl no more: Jenner deleted her account Monday, joining the Instagram-less ranks of Justin Bieber. What is an Instagirl without her Instagram?
Portman, Natalie In the latest trailer for Jackie, things get a shade darker — as if the first wasn't harrowing enough.
Rubchinskiy, Gosha His designs might have given a new face to Soviet chic, but Rubchinskiy is showing his collections all over. For Fall 2017, he'll return to Russia to show in Kaliningrad — a city with no fashion week to speak of, but that occasionally holds a "fashion day" — in January.
Sudol, Alison Formerly a musician recording under the name A Fine Frenzy, Sudol has turned to the big screen for Fantastic Beasts and Where to Find Them.
Yelchin, Anton The late actor, who died over the summer in Los Angeles, was also a prolific and talented photographer; his work is on display at Los Angeles's Other Gallery through the end of the year.