Kendall Jenner Is Back in Business — As a Photographer
Plus, looking back at Leonardo DiCaprio in 'Romeo and Juliet,' and how the Met archives its fashion.
---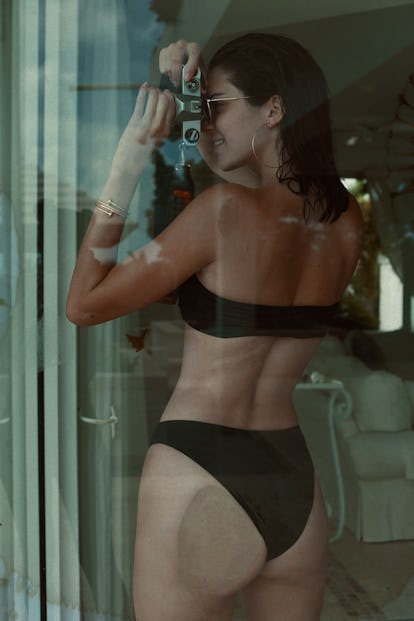 Photo by Renell Medrano. Story produced by Biel Parklee.
Costume Institute, Metropolitan Museum of Art After "Manus x Machina," the Met's Costume Institute has opened its doors to "Masterworks: Unpacking Fashion" — and it's opened up a quiet debate over how museums collect fashion.
DiCaprio, Leonardo Not the actual, elusive actor of today. Rather, DiCaprio's iconic Hawaiian shirt from Baz Luhrmann's Romeo and Juliet is on display at Opening Ceremony's Soho flagship in New York, because Carol Lim and Humberto Leon love a good collaboration.
Jenner, Kendall The long (not that long) wait is over: Kendall Jenner is back (on Instagram), and she's a photographer now.
Love, Courtney The punk rock icon on fashion, the second season of her Nasty Gal collaboration, doing fashion week with Frances Bean, and, of course, the election.
MacPherson, Elle The supermodel teamed up with beauty guru Aerin Lauder to create the ultimate winter elixir. Before they'd even met in person.
Music Awards, American Not an awards show known for its subtlety on the red carpet. See who got the dress code right, from Gigi Hadid to Janelle Monáe.
Rocha, Coco Heading to Canada post-Trump? The model recommends poutine and Tim Hortons.
Trump, Barron; and Trump, Melania Current 10-year-old, future first child; former model, future First Lady. Neither of them will be moving to Washington, D.C., come January, though.
See W's most popular videos: