Kendall Jenner, Photographer, Scouts Models Now
While Tory Burch expands her empire, Kenzo x H&M is happening, and Maye Musk has a Renaissance.
---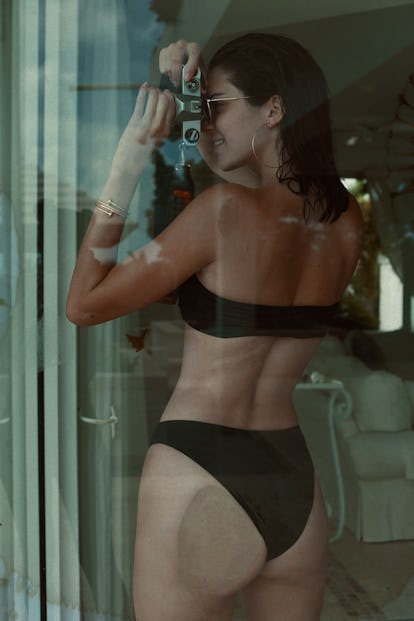 Photo by Renell Medrano. Story produced by Biel Parklee.
Bembury, Salehe His name might not be familiar, but his sneaker designs certainly are.
Burch, Tory Designer of the retro, Royal Tenenbaums-inspired Tory Sport line — which could be her second great success story.
Chung, Alexa The once and future It girl launches a collaboration with Ugg boots.
Jenner, Kendall Doubling down on her new behind-the-camera gig: She and Love magazine editor-in-chief Katie Grand have launched a search for the next, well, Kendall Jenner — who Jenner herself will shoot for the magazine's cover.
Kenzo The full lookbook for Carol Lim and Humberto Leon's capsule collection for H&M has finally arrived, for your viewing pleasure.
Musk, Maye Elon Musk's 68-year-old model mother had a fabulous fashion week — which is saying something, since she's been in the industry for more than five decades.
Verhoeven, Julie Marc Jacobs collaborator, designer, fashion illustrator, artist with an installation at Frieze London, noted lover of vintage Galliano.
Watch W's most popular videos here: