Kendall and Kylie Branch Out, and the 'Ghostbusters' Writer Opens Up
Plus, breakout talent from Rome couture week, who to watch at New York Fashion Week: Men's, and more fashion highlights.
---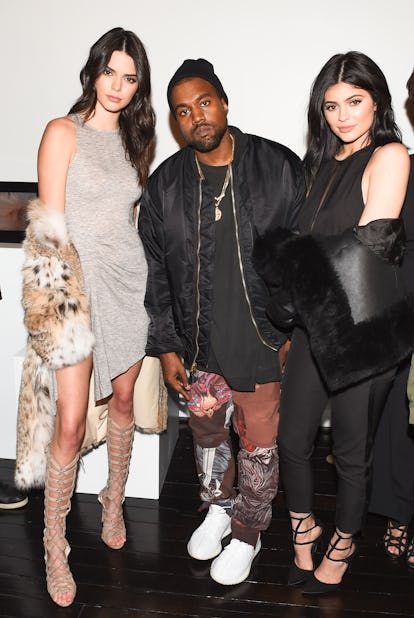 Brogano Just one of the designers to watch from Rome couture week's "Who Is Up Next?" competition — the program that launched the career of Marco de Vincenzo.
Dippold, Katie The hottest comedy writer in Hollywood, and the powerhouse behind the new Ghostbusters.
Gomez, Selena Now proud holder of the title for Most Liked Instagram Post Ever. Her lyrics are on the bottle, you know.
Watch this video on The Scene.
Hermès Has purchased a minority stake in Pierre Hardy, whose founder designs shoes and jewelry for Hermès. Keeping it in the family. Jenner, Kendall and Kylie Speaking of keeping it in the family, the youngest Jenners are expanding their eponymous brand into handbags just in time for the fall season. Leyland, Chelsea The model-DJ-It girl never goes anywhere without her selenite crystal and she makes her own essential oils. And she's also designed a bodysuit. McQueen, Alexander A Central Saint Martins student plans to grow leather out of the late designer's DNA. But it's not just the ultimate fangirl move — the student, Tina Gorjanc, also has some political motives. Men's, New York Fashion Week We'll have a full recap later in the week, but for now, these are the breakout models to keep an eye on out of New York Fashion Week: Men's. Swift, Taylor When did you first realize she was lying to you? Was it Red? How about the Jake Gyllenhaal relationship? Her collaboration with Kendrick Lamar? Bill Simmons and co. have some ideas. Watch all the episodes of "The Myth of Orpheus and Eurydice," a four-part film series by Gia Coppola, here. Produced for Gucci by W magazine.
Photos: Exclusive: Kendall and Kylie Jenner's New Bags For Fall
Kylie and Kendall Jenner. Courtesy photo.
Bambi and Norman charms in cobalt, grey, and plum, $95.
Holly bag in black, white, and red plum, $350.
Baxter bag in black and cement grey, $195.
Baxter bag in navy and red, $195.
Azuba bag in black and red plum, $250.
Eton bag in black and cement grey, $75.
Bobino bag in black and red plum, $295.
Brook mini bag in black, ivory/black, and steel blue, $295.