What Casting Director Kevin Amato Is Looking For on Instagram
The photographer and former Hood by Air model scout shares his social secrets.
---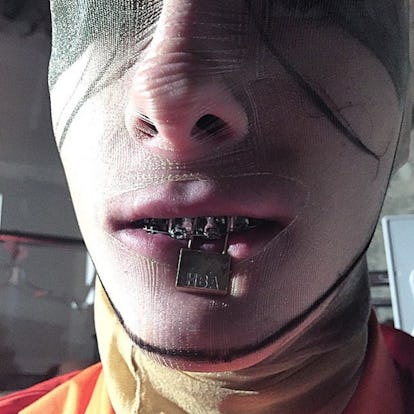 Kevin Amato makes a living by surrounding himself with interesting-looking people. Whether he's photographing them or casting them in campaigns for brands like Hood by Air and VFiles, he has an eye for those who stand out in a crowd. Although he's discovered models like Luka Sabbat on the street, he also turns to Instagram for scouting. Here, the social media-savvy photographer and MOTHERMGMT scout and shares what he's looking for and the secret to getting noticed.
Occupation: Photographer and casting director.
What are three words that you would use to describe your Instagram style: Vibes, moods, and inspiration.
Things you're looking for in other peoples' profiles: I love to see people that are creative, expressive and informative—that show their uniqueness and individuality.
Favorite people/places and/or thing(s) to photograph: Portraits and fashion work with the kids in my Bronx neighborhood.
One thing you would never post: Whatever's illegal, I guess…
Advice for models looking to get noticed on Instagram: Show your creativity and personality. And it's not about how many followers you have!
Do you "slide into DMs" when casting? I'm more of a public post kinda guy. My email is in my bio…
Weirdest/funniest photo you've been tagged in: I get tagged in the most random photos, but the funniest are kids jumping on their beds with my pop-up shop bedding.
#Nofilter or filter? Depends. Love a Lo-Fi, though.
Favorite editing app: InstaSize straight to IG.
Greatest hits: My girl, the amazingly talented CL, and smoke pics get a lot, too.
Your first Instagram: Meat cut-outs of my initials.
5 favorite accounts to follow: @AcademyNYC, @Zimbabwe700clubFoundation2019, @Another_man, @mothermgmt, and @NatGeo.
Social media pet peeve: Follow and unfollow then re-follow…
Photos: What Casting Director Kevin Amato Is Looking For on Instagram