Khloe Kardashian Knows a Good Pair of Jeans When She Sees Them
Rising star Jack O'Connell will play Alexander McQueen in a new biopic; Kesha, reborn; and a Renaissance in models over 60.
---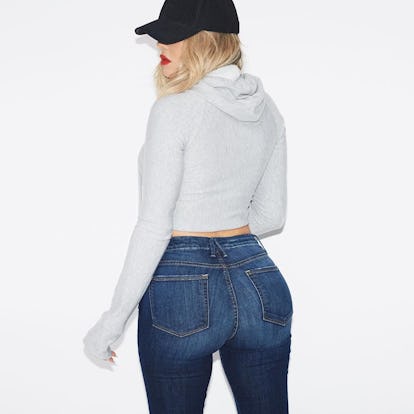 @khloekardashian
Huntress, The Eagle The remarkable true story of the first female eagle huntress in 12 generations of a Mongolian family — which spawned a documentary so gripping, Sia and Daisy Ridley had to be a part.
Hutton, Lauren With Fonda, Jane; Musk, Maye; and Smith, Patti; fashion's got a new obsession with ladies over 60.
Kardashian, Khloe The fitness buff of the Kardashians is also the latest to venture into design. Her Good American denim line proves she knows her jeans.
Kesha Not free yet. But with new songs and a still-strong army of Animals, the pop star has gone from manufactured image to the real deal.
O'Connell, Jack The young Brit actor (and alum of Skins, lest anyone forget) has been cast as Alexander McQueen in an upcoming biopic by 45 Years's Andrew Haigh.
Rodriguez, Gina From Jane the Virgin to Deepwater Horizon, the television star is taking the plunge into big-screen Hollywood.
Sanders, Ashton The breakout star of Moonlight talks working with Janelle Monáe and Naomie Harris, screen work-as-therapy, and finding the troubled character within himself.