Kim Kardashian's Jewels May Never Surface Again
Plus, New York Fashion Week: Men's gets underway and the Cannes Film Festival approaches faster than you might think.
---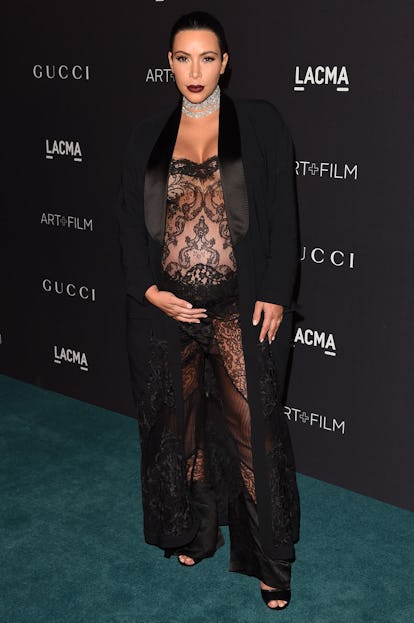 Almodovar, Pedro The mastermind behind such Cannes darlings as Julieta, Volver, and Bad Education will preside over the jury of the festival's 2017 edition; he last served on the jury 25 years ago, in 1992.
Ford, Tom Though he's not showing this season, Ford will still make his presence known at New York Fashion Week: He's slated to be honored at An Unforgettable Evening, a gala benefiting the Women's Cancer Research Fund, at the end of the week.
Gomez, Selena She and new boyfriend The Weeknd took in some Renaissance nudes over the weekend. Mesmerizing.
Kardashian, Kim Won't be getting her stolen jewelry back any time soon. It's reportedly been melted down for sale — the pieces themselves too recognizable for the black market — and offloaded in Belgium. (The word is, her engagement ring is still intact, though — so there's a glimmer of hope there.)
McConaughey, Matthew Though his career has flourished since 2013's Dallas Buyers Club, Matthew McConaughey's mother does not acknowledge the McConaissance. (Like any protective mother, she'd like to see her son with a bit of meat on his bones — but not too much.)
Woodhouse, Julian Though the emerging designer is a veteran of the United States military, the 27-year-old isn't about army-inspired designs with his label, Wood House. Get to know Woodhouse, the new talent New York Fashion Week: Men's needs, here.
Yates, Sally Q. Sally Yates served as Barack Obama's deputy attorney general, and the Trump administration requested she stay on as acting attorney general until Sen. Jeff Sessions's confirmation — but, when Yates refused to uphold Trump's executive order closing United States borders amid ongoing legal challenges, she was promptly fired and replaced by Dana Boente, a far more Trump-sympathetic United States attorney from Virginia.
11 Diverse New Male Models (Plus a Lot of Great Hair) at New York Fashion Week: Men's
From: Phoenix, Arizona; Age: 16 Photo by Biel Parklee
From: South England; Age: 19 Photo by Biel Parklee
From: Buenos Aires, Argentina; Age: 18 Photo by Biel Parklee
From: Chiangmai, Thailand; Age: 19 Photo by Biel Parklee
From: London, United Kingdom; Age: 22 Photo by Biel Parklee
From: Ohio; Age: 18 Photo by Biel Parklee
From: Seoul, South Korea; Age: 27 Photo by Biel Parklee
From: Canada/North Dakota, Arizona; Age: 18 Photo by Biel Parklee
From: Toronto, Canada; Age: 18 Photo by Biel Parklee
From: Phoenix, Arizona; Age: 16 Photo by Biel Parklee
From: White Plains, New York; Age: 16 Photo by Biel Parklee
Matthew McConaughey Can't Stand False Drama Or the Word "Unbelievable"
Matthew McConaughey Can't Stand False Drama Or the Word "Unbelievable"