Rodarte Enjoys Its Best Week Since 2009
In case you missed it, here are your top style stories for the week.
---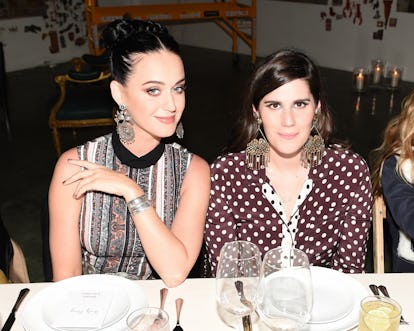 CFDA Announces 2016 Fashion Award nominees, few surprises there. Kate and Laura Mulleavy, up for womenswear for Rodarte, last won the prize in 2009.
Costume National Loses founders Carlo and Ennio Capasa, following designer-less footsteps of Dior and — maybe — Saint Laurent.
Dalbesio, Myla Models, makes art, and maybe faith-heals.
Fashion Week, Tokyo Kicks off March 16, and it's an eye-full.
Ferreira, Barbie Takes a selfie, launches a modeling career.
Kardashian-West, Kim Collaborates with Charlotte Tilbury on eponymous lipstick, along with, like, everyone ever.
Klein, Calvin Will broadcast fall campaign behind-the-scenes via Periscope, nobody's favorite social media platform.
Loren, Sofia Looks fantastic. Everybody says so.
Lush Bath bomb-purveyor, environmentalist agitator.
Miranda, Lin-Manuel Rubs shoulders with the Obamas and Emma Watson, continuing to prove he's too cool for Broadway.
Obama, Michelle One-ups new friend Lin-Manuel with an appearance at South by Southwest alongside Missy Elliott and and Queen Latifah, looks great doing it. Again, no surprises here.
Ochiai, Hiromichi The face behind Facetasm, LVMH prize finalist, and man of no goals.
Rodarte Collaborates with & Other Stories, because Target is so 2009. Katy Perry turns up at their party.
Soko Walks for Chanel, but buys her underwear at Monoprix.
Tisci, Riccardo Collaborates with Nike, so you don't have to take your Givenchy to the gym.
West, Kanye Opens SoHo pop-up shop; procrastinates on The Life of Pablo with some retail therapy.