Don't Miss: Kreëmart
Kreëmart artists partner with top pastry chefs to celebrate Art Basel Miami Beach.
---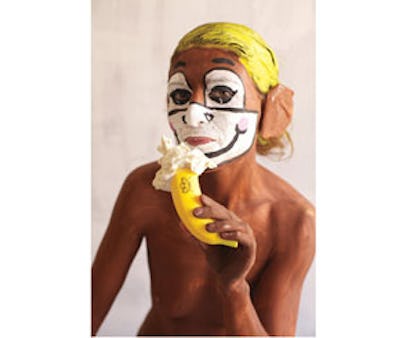 "Dessert is like art: It's not essential; it's a luxury," says art adviser Raphael Castoriano, the creator of Kreëmart, a confection-­meets-performance-art venture hitting museum and gallery circuits worldwide. Castoriano partners artists with top pastry chefs to craft mostly ­edible, multisensory experiences for art lovers. At an American Patrons of Tate event, attendees entering a ­Leandro Erlich exhibit were invited to cut and eat from a life-size replica of Mies van der Rohe's tufted daybed made of chocolate and dulce de leche cake. Chocolate and 24-karat-gold-­leaf molds of Marina Abramovi´c's lips, meanwhile, were the party favors at her MoMA close last year, and white Venetian sugar masks of her nose (a nod to a Gogol short story) were served up like lollipops to fete Abramovi´c's retrospective at the Garage Center for Contemporary Culture in Moscow last month. Kreëmart's most public event, though, will come during the 10th edition of Art Basel Miami Beach (November 29 by invitation only), when the garden of the W South Beach will play host to a one-off performance with a group of artists. Look for a tribe of Olaf Breuning's monkeylike humans handing out ice-cream-filled plastic bananas designed by the artist, and check out Terence Koh's Untitled—an eight-by-eight-foot square completely empty save for the overpowering smell of mint chocolate.
Photo: Andreas Joseph