Kristen Stewart and Hailee Steinfeld Were the Most Unexpected Great Actors of 2016
Plus, Aja Naomi King takes in her first Paris Fashion Week, and Robert Geller gets political.
---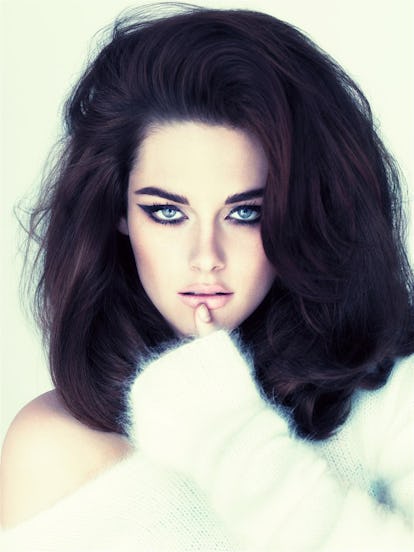 Photo by Mert Alas and Marcus Piggott, styled by Edward Enninful. W Magazine, 2011.
Geller, Robert
After the New York-based menswear designer's DIY "Immigrant" t-shirt captivated the audience at his Fall 2017 show, Geller continued to receive inquiries from friends, family, and total strangers about where they could obtain such a shirt. Now, they can: Geller partnered with the e-tailer Grailed to sell reproductions of the shirts, with the profits benefiting the American Civil Liberties Union.
King, Aja Naomi
Co-star of "Oscar winner Viola Davis" on How to Get Away with Murder, eager Paris explorer, and Miu Miu's newest front-row It girl.
Lacroix, Christian
The most recent designer to find a ballet company to work with — the couturier has been hard at work on costumes for a new Paris Opera Ballet production of A Midsummer Night's Dream, the Balanchine ballet based on Shakespeare's play of the same name.
Moseley, Jane
Daughter of Moseley, Bill, the horror film actor — and she's got the tattoos to prove her B-film bona fides. Here, she talks art, Balenciaga, and catching her big break at the advanced at of 28.
Steinfeld, Hailee
At 20 years old, Hailee Steinfeld was resistant to doing a teen drama when she received the script for Besties — the film that would eventually become The Edge of Seventeen. But then she read it, and she was hooked — and she ended up earning a Golden Globe nomination in the process. Get to know the actress, who was co-starring with Jeff Bridges while still a teenager.
Stewart, Kristen
Has always been a great actress. It just took awards at Cannes and a bunch of collaborations with the foremost directors of our time to see it.
Hailee Steinfeld was nervous about her first on-screen kiss: