Kristen Stewart's Personal Shopper Merges Fashion With the Paranormal
A new trailer for Personal Shopper, Kristen Stewart's new film, reveals new details about her complicated character in the avant garde thriller.
---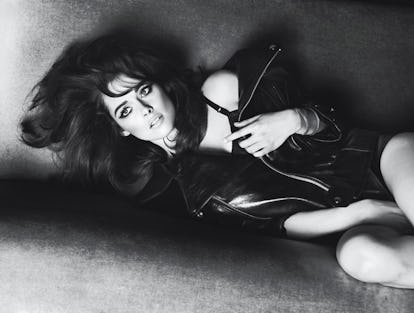 You wouldn't really think that fashion and ghosts are two things that go together—unless of course we're talking trends of decades past that have gone to their graves—but in Kristen Stewart's newest film Personal Shopper, the world of shopping and the afterlife are unexpectedly thrust together.
It seems, however, that this combination is controversial. According to Variety, when Personal Shopper, which reunites Stewart with director Olivier Assayas (they worked together on 2014's Clouds of Sils Maria), screened at the Cannes Film Festival last year, it received boos and a five-minute long standing ovation in consecutive nights. That is typical of Cannes' opinionated and film-savvy crowds.
In our first glimpse of the film, via a teaser released back in September, clothes—other than the ones worn by the actors—weren't featured at all. But in the latest trailer, we learn more about how Stewart's unlikely character Maureen fits into the fashion sphere. In the first few clips, it's revealed that Maureen is a personal shopper by trade to a super rich, inept socialite named Kyra in Paris; we see her purchasing some very fancy items on her boss's behalf and whisking them off to her apartment.
"I'm a personal shopper," Stewart says in the trailer. "Kyra's very high profile. She can't do normal things, so I assist her."
But Maureen's not just here to shop. It later becomes clear that she's also attempting to connect with the spirit of her twin brother, who recently died. But just when all signs—or maybe "creepy omens" is the better word—point to the fact that her twin is sending messages from beyond, Maureen discovers that Kyra has been murdered, and from the looks of it, she's a suspect.
"I'm lost," she says in the teaser. "I can't tell whether or not I'm going crazy." Neither can we, and it doesn't seem like these are problems that she can buy her way out of. See Kristen Stewart's chilling performance for yourself in the new trailer below:
Watch Kristen Stewart take W's Screen Test: