Actress Kristina Cohen Alleges Ed Westwick of Gossip Girl Raped Her
"Even now, I grapple with feelings of guilt. Unfounded worry that in some way I was to blame."
---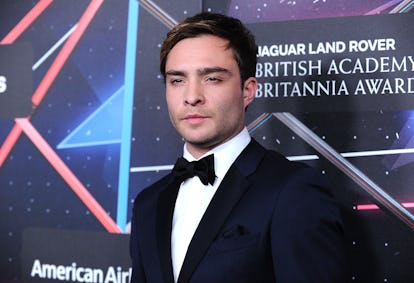 Jason LaVeris
Update, Tuesday, 12:17 p.m.: Westwick posted a brief statement to his Twitter and Instagram accounts, writing, "I do not know this woman. I have never forced myself in any manner, on any woman. I certainly have never committed rape." Later on Tuesday, the Los Angeles Police Department officially began an investigation into the allegations, the Los Angeles Times reported.
In a lengthy Facebook post published Monday, actress Kristina Cohen accused actor Ed Westwick, the actor best known for playing Chuck Bass on Gossip Girl and who now stars in the BBC series White Gold, of assaulting her three years ago.
Cohen, an actress who has appeared on series like Greek and Californication, described the alleged assault in detail in her post. She had gone to Westwick's apartment with a man she was dating at the time, a producer and friend of the actor. "I wanted to leave when Ed suggested 'we should all f–k,'" she wrote. But the man she was dating—who she refers to throughout as "the producer"—declined to leave; he "didn't want to make Ed feel awkward." Westwick "insisted we stay for dinner," she continued, so Cohen, in an attempt to extricate herself from an already uncomfortable situation, told Westwick and the producer she was tired. Westwick pointed her to the guest bedroom, where she fell asleep. (The producer "said we would stay for just another 20 minutes to smooth everything over," she wrote.)
"I was woken up abruptly by Ed on top of me, his fingers entering my body," she wrote. "I told him to stop, but he was strong. I fought him off as hard as I could but he grabbed my face in his hands, shaking me, telling me he wanted to fuck me. I was paralyzed, terrified. I couldn't speak, I could no longer move. He held me down and raped me." (Westwick has denied the allegations in public statements; the LAPD is looking into the incident, the Los Angeles Times reported Tuesday.)
In the ensuing days, Cohen wrote, the producer she was dating blamed her and encouraged her not to come forward with her story because no one would believe her, anyways, and she "didn't want to be 'that girl,'" she said. "I now realize the ways in which these men in power prey on women, and how this tactic is used so frequently in our industry, and surely, in many others," she added. "Even now, I grapple with feelings of guilt. Unfounded worry that in some way I was to blame."
Cohen added that she was inspired, in part, by the recent stories emerging from Hollywood and other industries. Westwick's alleged misconduct is only the most recent to emerge in the wake of the allegations against Hollywood mogul Harvey Weinstein, which has, evidently, helped foster an environment for victims to come forward with their stories of harassment and assault on their own terms (often through social media posts), not only in Hollywood.
In addition to stories from women like Asia Argento, Rose McGowan, and Ashley Judd about Weinstein's alleged harassment and assault, Alice Glass has alleged repeated rape by her Crystal Castles bandmate Ethan Kath; Kevin Spacey has been accused of assault by several young actors, including Star Trek: Discovery's Anthony Rapp; and director James Toback has also been accused of sexual misconduct by "hundreds" of women, according to a recent report by the New York Times. (And somehow, a confessed sexual abuser still occupies the highest office in American government.)
"I hope that my stories and the stories of others help to reset and realign the toxic environments and power imbalances that have created these monsters," Cohen concluded in her Facebook post.
Watch: "Women's Rights Are Human Rights": 62 Fashion Insiders Speak Out in a Powerful Video