Kyleigh Kuhn Likes Opening Ceremony, Loathes Urban Flip Flops
The author of Yearbook Afghanistan shares a page from her personal style book
---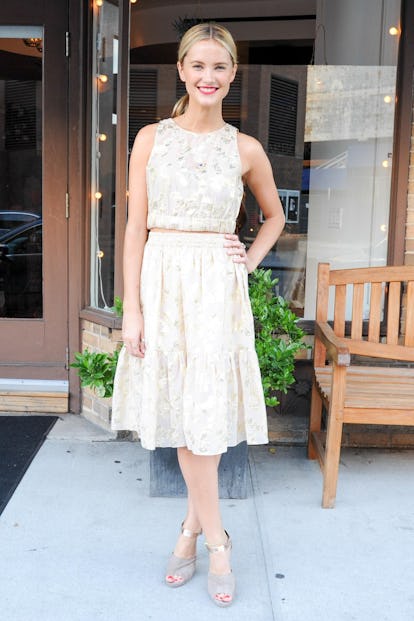 Philanthropy—and not the kind that simply requires writing a check—has been a part of Kyleigh Kuhn's life practically from day 1. As a teenager, she visited war-torn countries with her parents, founders of the non-profit Roots of Peace, which helps to transform minefields into arable farmland. While a sophomore in high school, she worked with her mother and ABC news anchor Cheryl Jennings to construct schools and soccer fields for Afghani children. And after college, Kuhn founded Twenty Four Suns, an online marketplace linked to Roots of Peace where she curates a selection of wares made by Afghani artisans and craftsmen.
The 26-year-old's California fresh looks have also led to modeling gigs, in campaigns for Toms and Bobbi Brown and in the 2013 Pirelli calendar. This month, she released Yearbook Afghanistan, a book of photos of students and teachers from a school just north of Kabul that she first visited when she was 18. And in September she will present a new collection of ethically conscious jewelry, produced and sourced in Afghanistan and to be sold at Opening Ceremony.
Recently, she took a break from her many projects to share some of her favorite things.
Describe your style in three words: ____Relaxed, Californian, eclectic.
Greatest hits: A light blue orange rose patterned dress by SUNO, my Nicholas Kirkwood heels, 501 Levi's, my boyfriend's vintage Grateful Dead shirt, and my vintage striped sailor shirt.
Preferred footwear: Classic loafers.
Finishing touches: I love to wear my Anndra Neen x Opening Ceremony cage purse, my great grandmother's wedding ring and the evil eye necklace I just designed, which was made by artisans in Afghanistan.
Nighttime look: I like to mix something fancy with something relaxed, like a pencil skirt with a vintage camo tee, or platform wedges with boyfriend jeans.
Best recent discovery: "Meditations" by Marcus Aurelius.
Favorite store: Opening Ceremony.
Style pet peeve: Urban flip-flops!
Style Icons: I adore Francois Hardy's style, but I'm mostly inspired by my friends.
Last purchase: Sweet and spicy beef jerky! I'm currently on a road trip to Sun Valley, Idaho for my friend Dash Longe's wedding.
Lusting after: My own home, which I want to design and help build.
Favorite haunts: I love The Pelican Inn, an English pub and bed and breakfast on the coast in West Marin, CA. I also really like grabbing a glass of wine at Hotel Delmano in Williamsburg, Brooklyn. Rockaway Taco is also a great gem.