Lady Gaga Helped Raise $35 Million and Will Give You a Free Concert Special
With appearances by Lizzo, Billie Eilish, and Alanis Morissette.
---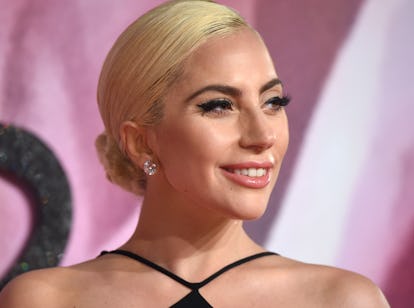 Anthony Harvey
The nice thing about the Lady Gaga-headlined "One World: Together At Home" television special is that it's not asking the general public for financial donations right now.
Indeed, Lady Gaga has already played her part in helping the World Health Organization raise $35 million for its COVID-19 Solidarity Response Fund from corporations. This special, meanwhile, will celebrate those on the front lines, as well as encourage the public to do what they can to directly help right now: stay home.
The special will include performances and appearances by Billie Eilish, Kacey Musgraves, Lizzo, Alanis Morissette, Elton John, Chris Martin, Paul McCartney, Stevie Wonder, John Legend, David Beckham, Idris Elba, and more (all broadcast from their individual homes, of course). Set to broadcast on April 18th, it will be carried by ABC, NBC and CBS as well as co-hosted by those network's late night stars Jimmy Fallon, Jimmy Kimmel, and Stephen Colbert.
Gaga made the announcement during a livestream from a rather sparse home office while wearing thick-rimmed glasses and an understated blazer.
"Seven days ago we held a call with more than 68 corporate leaders from some of the world's biggest and most generous companies," said Gaga. "I asked them to join my 'Corporate Kindness' list as there have been many corporations and philanthropists that have been very, very generous during this time."
While the WHO will continue soliciting donations from monied parties, Gaga says the show will be a treat for all. "Put your wallets away…and sit back and enjoy the show you all deserve."
In a world without COVID-19, Gaga would likely be spending the week promoting the impending release of her album Chromatica. Its release date was originally set as April 10th, but the singer announced that she was postponing its release until later in the year.