New York, Milan, Paris… Lagos?
Why the Nigerian city may just be the next fashion capital.
---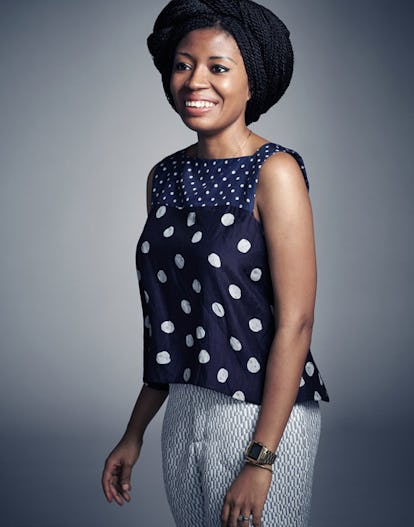 Photographer: Roy Beeson
In recent years, oil-rich Nigeria has fostered a design community—not to mention a fashion week in its commercial capital, Lagos—that is steadily gaining recognition on the global style map. But according to Amaka Osakwe, the designer behind the four-year-old label Maki Oh, known for its skillful combination of traditional African techniques and modern, elegant silhouettes, Nigeria has always been a nation of fashion nuts. Here are a few of Osakwe's favorite things in Lagos.
Music and bookstore: The Jazzhole. The owner, Kunle Tejuoso, hung out with all the Afrobeat greats and consequently has the best stuff.
Boutique: Stranger. This new men's shop carries labels like Yohji Yamamoto and Comme des Garçons and is the first of its kind in Nigeria.
Marketplace: Oba Elegushi Arts and Crafts Market. You can get everything here, from fruits and vegetables to jewelry and handmade bags.
Gallery: Nike Art Gallery. It shows contemporary African artists like the painter Rom Isichei. Nike Davies Okundaye, the gallery owner, is a huge supporter of adire, a fabric hand-dyeing technique that's slowly fading away. Upstairs she has a little museum devoted to ancient Nigerian fabrics.
Artist: J.D. 'Okhai Ojeikere. His photographs of West African thread hairstyles, which were on view in this year's Venice Biennale, were a big inspiration for my fall collection.
After hours: The New Afrika Shrine. Rich and poor come here to enjoy the music.
Looking forward to: Alára. Designed by the architect David Adjaye, this store is opening in March 2014 with a selection of contemporary African design—including my own pieces.