Lana Del Rey Reveals Her New Album Cover, While Lorde Sticks to Partying
Plus, Kendrick Lamar reveals some surprise guests for his own return, "Damn," and Gal Gadot, aka Super Woman, talks Beyoncé.
---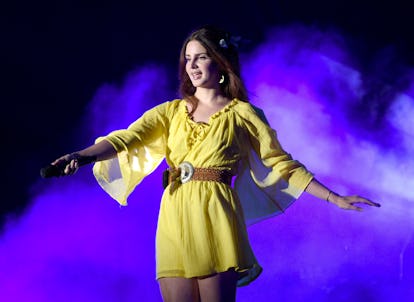 C Flanigan/Getty Images
Del Rey, Lana
Reveals the cover of her long-awaited album "Lust for Life," featuring more than a few flowers.
Gadot, Gal
Gal Gadot, Wonder Woman and W's May 2017 cover star, landed her superhero role with a little help from Beyoncé.
Lamar, Kendrick
Changing things up on his new record, "Damn.": it stars none other than both U2 and Rihanna.
Lies, Big Little
Just might have a season two in the works after all.
Lorde
Reveals more about her own long-awaited new album: it depicts the trajectory of a single house party.
Meeks, Jeremy
The hot felon Jeremy Meeks is officially a hot cover star, having landed his first-ever magazine cover.
"Wonder Woman" Star Gal Gadot Was a Very Reluctant Pageant Queen: