How a Parisian It Girl Does Texas
Laure Hériard-Dubreuil opened her third iteration of her chic boutique The Webster in Houston. To celebrate, she shared her favorite spots in the city.
---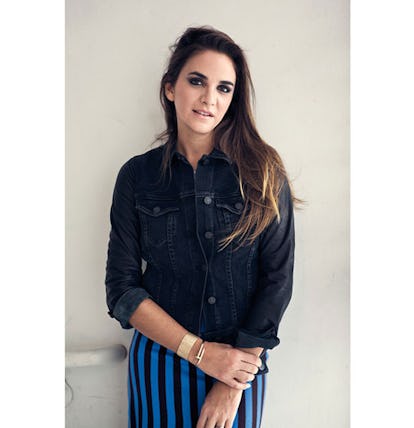 Laure Hériard-Dubreuil has been catering to the creative set ever since opening her first boutique in Miami, where she noticed tons of artists flocking to the city during Art Basel Miami Beach. She opened her third iteration of The Webster in Houston this week, after realizing that many of those artists call Texas home. Though she's new to the city, Hériard-Dubreuil has already found a few favorite spots to visit when she's in town—with a little help from her friend and Houston native Allison Sarofim, of course. Here, she shares her hit list.
Founded by Dominique and John de Menil, this is one of the largest and vast private collections in the United States. During my recent visit to Houston for The Webster's grand opening party, I was able to visit their archives. It was absolutely mind blowing to see such iconic mid-twentieth century and contemporary art works, from various artists including René Magritte, Marcel Duchamp, Robert Rauschenberg, and Cy Twombly.
Commissioned by the de Menils, the space is naturally lit from help of a massive sky light. Depending on the time of day you visit (and the light), you can see the color variations within the fourteen canvases by painter Mark Rothko.
Museum of Fine Arts Cullen Sculpture Garden
The Cullen Sculpture Garden, created by sculptor Isamu Noguchi, is so beautiful and lush; it's truly a tranquil and unexpected place situated in the middle of the bustling city.
I am obsessed with Da Marco's, a Tuscan-focused Italian restaurant. The wine selection is incredible as are their handmade pastas—the spaghetti with sea urchin, crab, and chilies is a must-try! ____
The restaurant's quaint setting in a nursery and garden shop makes the casual eatery the best brunch spot in town! Their warm chocolate chip cookies are baked every 20 minutes and cannot visit without ordering a few to take away, especially if I am with my son.
Antique & Interiors at The Pavilion
Recommended by my dear friend and Houston native Allison Sarofim, in the heart of the River Oask district, the Antique Pavilion features items from over 60 dealers offering unique antiques and design collectibles.
Of course, no trip to Houston is complete without visiting The Webster, our third and newest boutique. We worked very hard to create one-of-a-kind Texas-inspired exclusive products that can only be found at this location, such as ready-to-wear pieces from The Elder Statesman, Saloni, Sonia Rykiel and accessories from likes of Aurelie Bidermann, Edie Parker, Maison Michele, Olympia Le Tan, among many others!
Watch a video interview with Allison Sarofim: