THIS IS NOT A FASHION PHOTO
Colom's Women
Looking for style in some very unexpected places.
---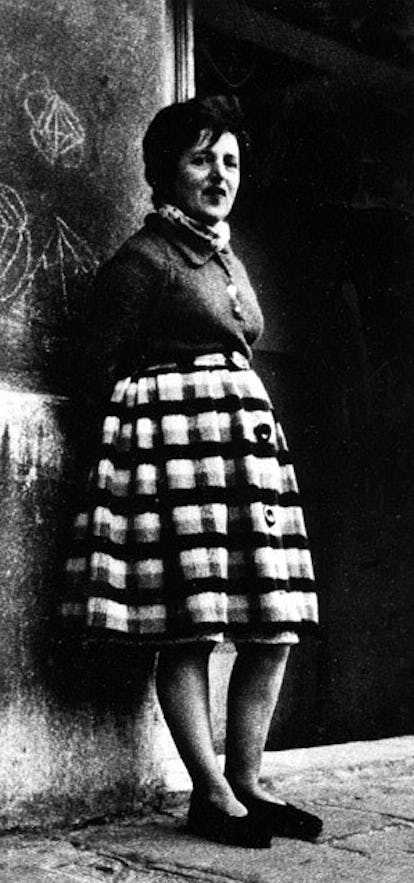 The Laurence Miller Gallery is celebrating its 30th Anniversary with a show of work by 31 photographers it has represented or shown over the years. Although the gallery first opened in a space on East 57th Street in 1984, Miller really established itself when it moved to larger quarters on Spring Street two years later. Since 1998, it's been back on (West) 57th Street, and it's there that Miller is looking back on its history as one of the longest-running American galleries devoted to photography. Most vital to that history are Helen Levitt and Ray K. Metzker, two great photographers whose very different approaches to street work—hers soulful and engaged, his experimental and abstracted—give you an idea of Miller's range and depth. The show also includes examples of the classic modernism that has always been the gallery's strength (Aaron Siskind, Minor White, Val Telberg), along with a more contemporary avant-garde (Robert Heinecken, Michael Spano). But the pictures we zeroed in on are by the Catalan photographer Joan Colom, who used a hidden camera to snap his quietly sensational shots of streetwalkers and their customers in Barcelona's red light district. Made in 1958, these small, grainy black-and-white images capture their subjects unaware, usually watching and waiting by a doorway, alert with anticipation. Colom's women aren't svelte or glamorous, but they have a kind of earthy chic, and the brunette in the plaid skirt, black flats, and polo-neck sweater, with a scarf at her throat, looks like she belongs on Miuccia Prada's inspiration board.
Laurence Miller Gallery, 20 West 57th Street, through April 26.