Leonardo DiCaprio and Steven Spielberg Are Plotting a Ulysses S. Grant Biopic
He already has 19th century history down.
---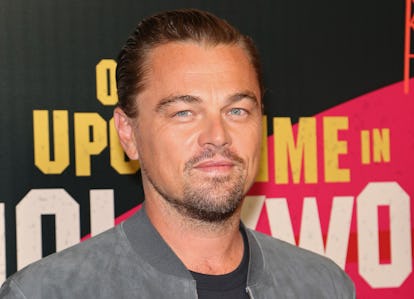 Gabe Ginsberg/Getty Images
Between Gangs of New York and The Revenant, Leonardo DiCaprio has proven to be a history student of the 19th century. Soon, he may put his knowledge to the test if the latest rumors are to be believed: that he's plotting a Ulysses S. Grant biopic with director Steven Spielberg.
The two parties, who worked together on 2002's Catch Me If You Can, are allegedly in talks to make the project a reality, as Variety notes. This wouldn't be Spielberg's first Civil War-set film. Most recently, he drew from the period for 2013's Lincoln that landed star Daniel Day-Lewis an Oscar for Best Actor.
DiCaprio has his hands busy with period pieces at the moment. His next one, Quentin Tarantino's Once Upon a Time in Hollywood, comes out August 9, 2019. In the film, which takes place in 1969 and follows the murdering of Roman Polanski's late, pregnant wife Sharon Tate by Charles Manson's disciples, DiCaprio plays her neighbor, the former Western TV show actor Rick Dalton.
Back in 2016, DiCaprio said of his career to The Telegraph, "I get unhappy doing things that I'm not passionate about. Because I feel like I'm squandering this incredible gift I've been given to finance films. As soon as my name alone was enough to make this happen, I vowed to myself that I was going to work with directors who were changing cinema, doing something important, you know? This goes back to when I was a teenager, feverishly watching movies like Taxi Driver and Apocalypse Now and saying to myself, someday, I'm going to be a part of films like this."
He also talked about his legacy, saying, "I've been very lucky to have achieved a lot of the things that I dreamt of achieving as a young man. But, at the end of the day – and I truly believe this – it is not about achieving great wealth or success. Because they don't bring happiness ultimately. They really don't. What matters is whether or not you've fulfilled the idea of having led an interesting life, whether you've contributed in some way to the world around you." No doubt he's already checked off the former.