Lily Aldridge Reveals Her Favorite Footwear
The supermodel explains why Stuart Weitzman's 'Nudist' shoe has been everywhere this year.
---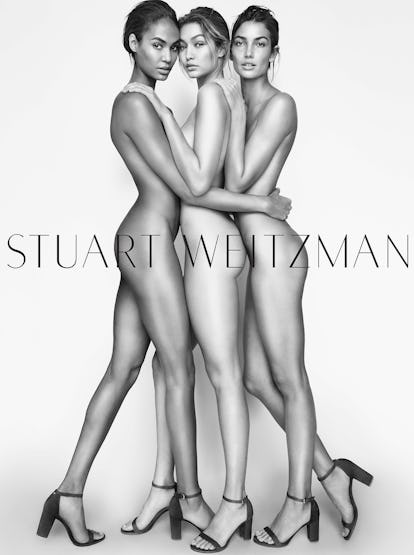 This year, red carpets were flooded with stars like Jennifer Lawrence and Emily Ratajkowski wearing the Stuart Weitzman "Nudist" sandal. Supermodel Lily Aldridge, who stars in the brand's Spring 2016 campaign alongside Joan Smalls and Gigi Hadid, even admits she wears them the majority of the time. "Like 80% of red carpets I'm on, you'll see me in the 'Nudist,'" she explains. "They're just the best shoe for a night out!"
Party on, Lily.
Find out more about the supermodel's favorite footwear here:
How to Instagram like Lily Aldridge