Lily McMenamy's Berlin
The 23-year old model and A Bigger Splash actress reveals her insider guide to her favorite city, just in time for Berlin Fashion Week.
---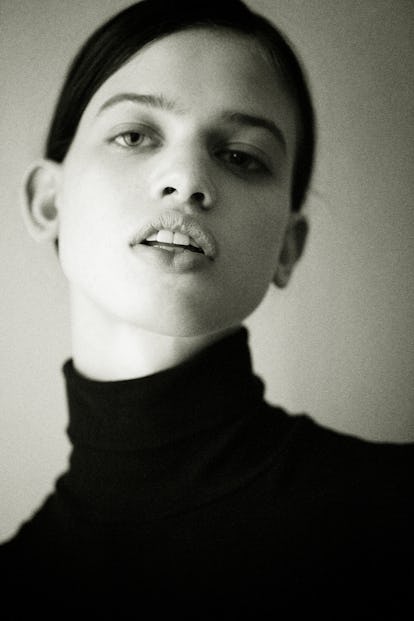 When she's not gracing the pages and covers of major magazines, the 23-year-old model Lily McMenamy (she's the daughter of Kristen McMenamy, of course) can be found frequenting "physical theatre" and mime classes, which probably have helped her land onscreen roles such as the appearance she made in A Bigger Splash, opposite Tilda Swinton and Dakota Johnson. It's a discipline she took up a year ago in Berlin, where she's resided in the past and which she still counts as her favorite city. From dinner to post-nightclub recovery, McMenamy gives us her guide to the German capital just in time for the start of Berlin Fashion Week. Daluma I love Daluma—I used to skip school and go here. I would feel less guilty for cutting class by eating quinoa and reading Deepak Chopra, ha ha! But seriously, the "Run Forest Run" juice paired with the tomato quinoa is tasty and heavy enough to feel at least a little bit naughty.
Sultan Hamam An indulgent, delicious rhapsody with free tea at the end. A perfect girly spa date.
Kumpelnest3000 A kitsch, trash little disco party for afterhours, filled with trippy Berlin characters. And rainbow lights.
Sprueth Magers gallery Last year I saw the artist Cyprien Gaillard's short film here, and when it finished I shouted "That was sick!" so loudly that I completely lost my Berlin cool and everybody looked at me strangely. But the video deserved it! This year I saw a show there where an existential dialogue took place between a toaster and a vacuum cleaner. Bloody good selection! Also I love Gemäldegalerie, Isabella Bortolozzi gallery, and the Scharf-Gerstenburg collection.
Kaffeebar Where all the beautiful people of Kreuzberg with glossy hair, mirrored sunglasses, and leather platform sandals hang out. They sip on soy lattes and take tiny bites of banana bread. I admit it is good banana bread. And a good view.
__KaDaWe__ The opulent department store has an extremely exciting food hall—it's the simplest table-hopping in town. It's like Christiane F. joyfully running through the mall but without the heroin. Instead there is sauerkraut, sausages, and beer, then on to oysters and weiss wein, lox and vodka, infinity and beyond! And a hangover.
Do you read me?! and Walther König It's a toss-up between these two bookstores. They both carry hard-to-find and obscure magazines, and have good books in English as well—these two have got 'em all! I'll sit on the floor and scrawl through editions, then break my bank account for more books that I won't have time to read. Agh! #worthit
DSTM At this store on Torstraße, my friend Jen makes sick black bondage indoor/outdoor, daytime/nighttime garments. If you want to be a slinky feline Trinity crawling your way through a night in the city, you should wear this stuff head to toe. I also love Voo Store, Andreas Murkudis, and Humana.
Volksbühnen-Kantine A secret wooden bar under the national theater with German stage actors swigging beer and galloping on the tables (or was that me?).