Lin-Manuel Miranda Will Try to Give Showtime Its Own Game of Thrones
It's about a Kingkiller, not a King Slayer.
---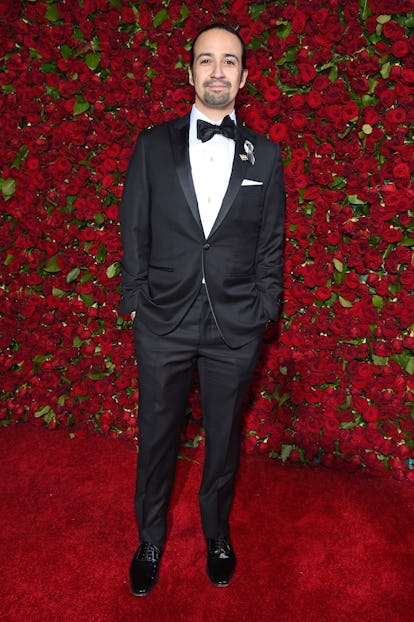 Showtime may have its fair share of critically adored hits and cult shows, but what it does not have, unlike its chief rival HBO, is an expansive, world-conquering fantasy show. None other than Hamilton creator Lin-Manuel Miranda will help them change that. The premium cable channel just landed a project Miranda is executive producing based on the fantasy novel series The Kingkiller Chronicle. If all goes according to plans it could become Showtime's answer to a certain popular program that chronicles "the Kingslayer" and everyone else in his seven kingdoms.
In fact, the franchise actually has its aims set a bit higher than Game of Thrones in scope.
The project was announced by Lionsgate last year with Miranda on board as creative director. The three-pronged plan would also include a motion picture franchise and an interactive video game.
So what exactly is The Kingkiller Chronicle about? Well, it's based on a trilogy by copiously bearded epic fantasy writer Patrick Rothfuss. (Like Game of Thrones, Rothfuss hasn't actually released the final book yet, and no release date has been announced). It takes the form of an autobiography written by a character named Kvothe, a musician and adventurer who seems to do a lot of things, but his adventures keep coming back to a group of evil creatures known as the Chandrian—a group that people thought was merely mythical until one day they returned (unlike the White Walkers, they are not snowy zombies). There's a lot more to it in than that, but imagine someone trying to explain any fantasy series to you before it actually debuted (seriously, imagine it… you probably wouldn't want to sit through it). It is also unclear how much territory from the books the television series will actually cover—it's meant as something of a prequel series and not a direct adaptation. This is all to say that right now it sounds very complicated, but it is also very possible that in a few years time it's all anyone will be able to talk about.
"Showtime has always championed bold storytelling," Miranda said in a statement to Deadline. "Pat Rothruss' Kingkiller series is some of the most exciting storytelling I have ever read. I could not be more thrilled to help bring the sights and sounds of his wondrous world of Temerant to the screen."
Though, don't get the idea that the series will be too much like Game of Thrones. After all, in addition to producing duties, Miranda will also be contributing original music to the show. Which makes sense, since the main character is a musician.
No word, though, on when the series will actually premiere.
Related: Cara Delevingne, Supermodel Friends Become Latest Celebrities to Swoon Over Hamilton
See What's Trending in W Video: